Vegan No Fish Soup & Seaweed Salad
Vegan No Fish Soup & Seaweed Salad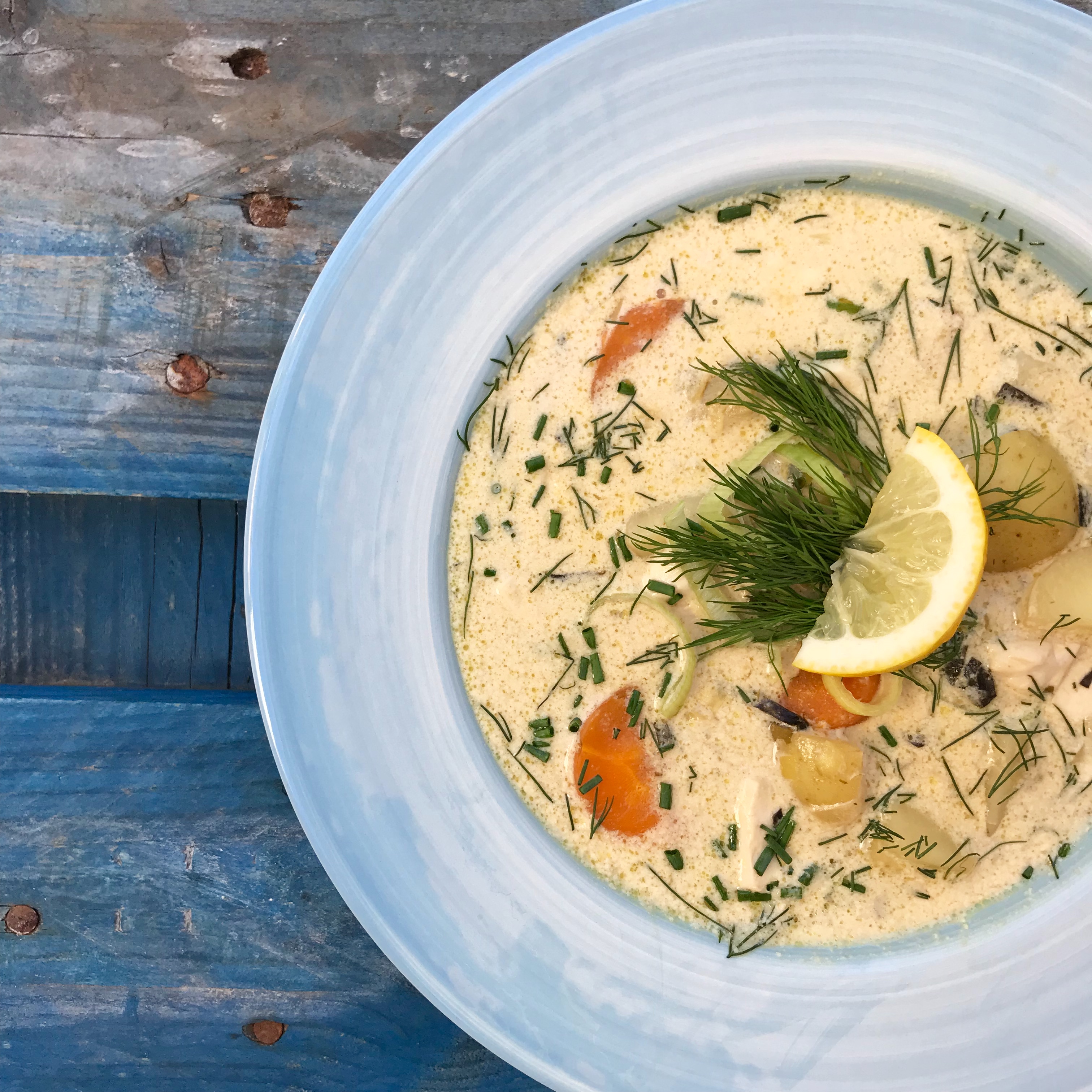 Coming from Norway, a country where seafood plays a major role in our culture, tradition and diet, I wanted to create some of the same tastes I've grown up with, using plants instead of animals products. So I made these dishes basically how I used to make them, just swapping out animal products and adding some healthy options. I'm so happy with these recipes I want to share these with you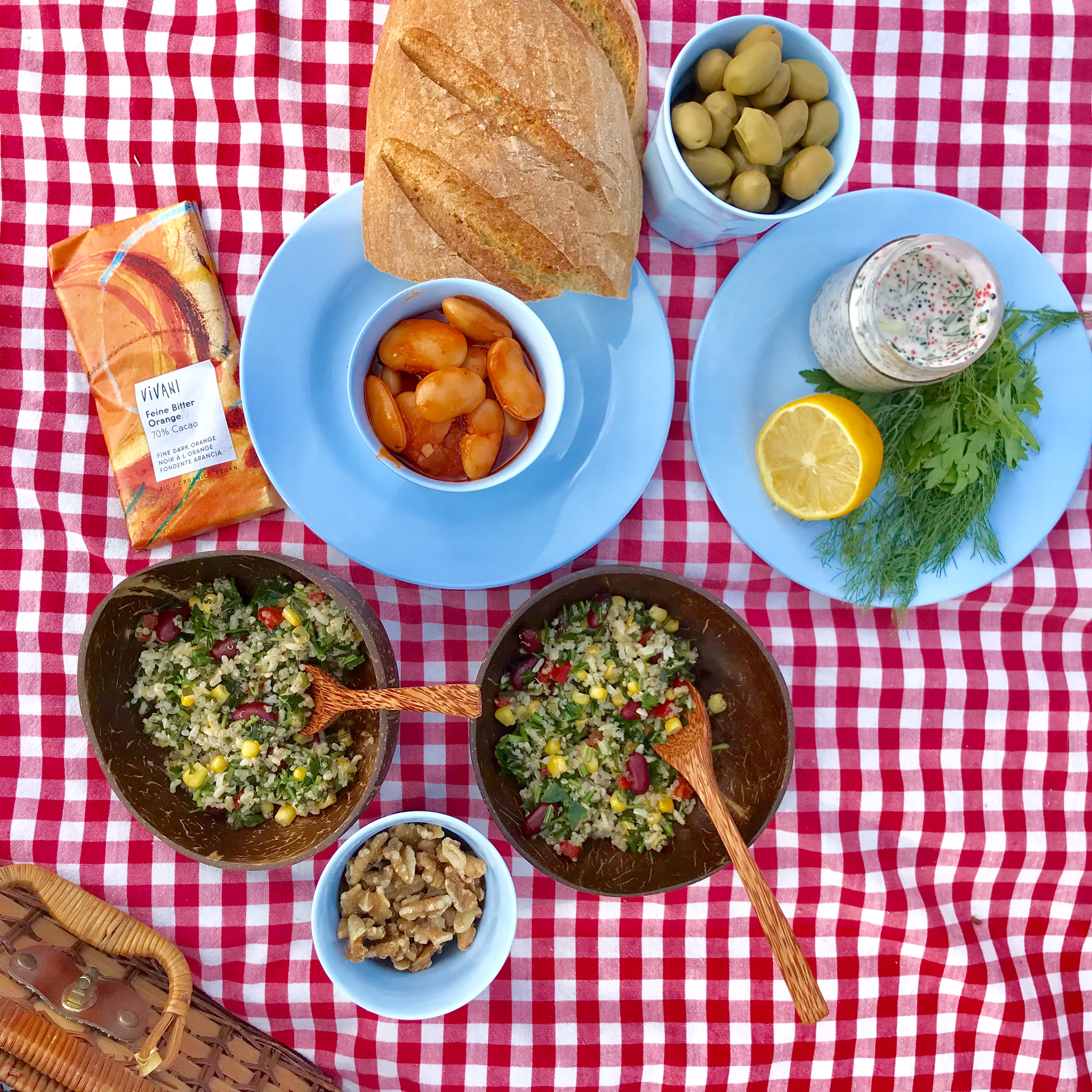 I managed to re-create some of my favorite foods, but with no sea creatures in it. Both healthy and more sustainable. I used to make it with salmon, but most of the salmon you get is farmed, and it is a product of an unsustainable practice (and sometimes full of toxins). Overfishing of our ocean too is a reason and has lead to industrialized aquaculture farms where fish lives under horrible conditions crammed in filthy enclosures, swimming in their own waste and diseases spread easily. Same industry for cutting out fish eggs for caviar. Why support this industry when there's a better alternative? I also used to think it was so painful seeing lobsters being boiled alive, but I still ate it. This cruel practice is said to be; «it's normal, it's tradition, it's how we've always done it, they don't feel pain, and they die a quick death»…oh well, of course they feel pain. There's a reason it's been banned to boil lobsters alive in Switzerland – being the first country). And I just see them as someone, not something. Vegan is just love…love for all – small fish, big fish, small animals and big animals…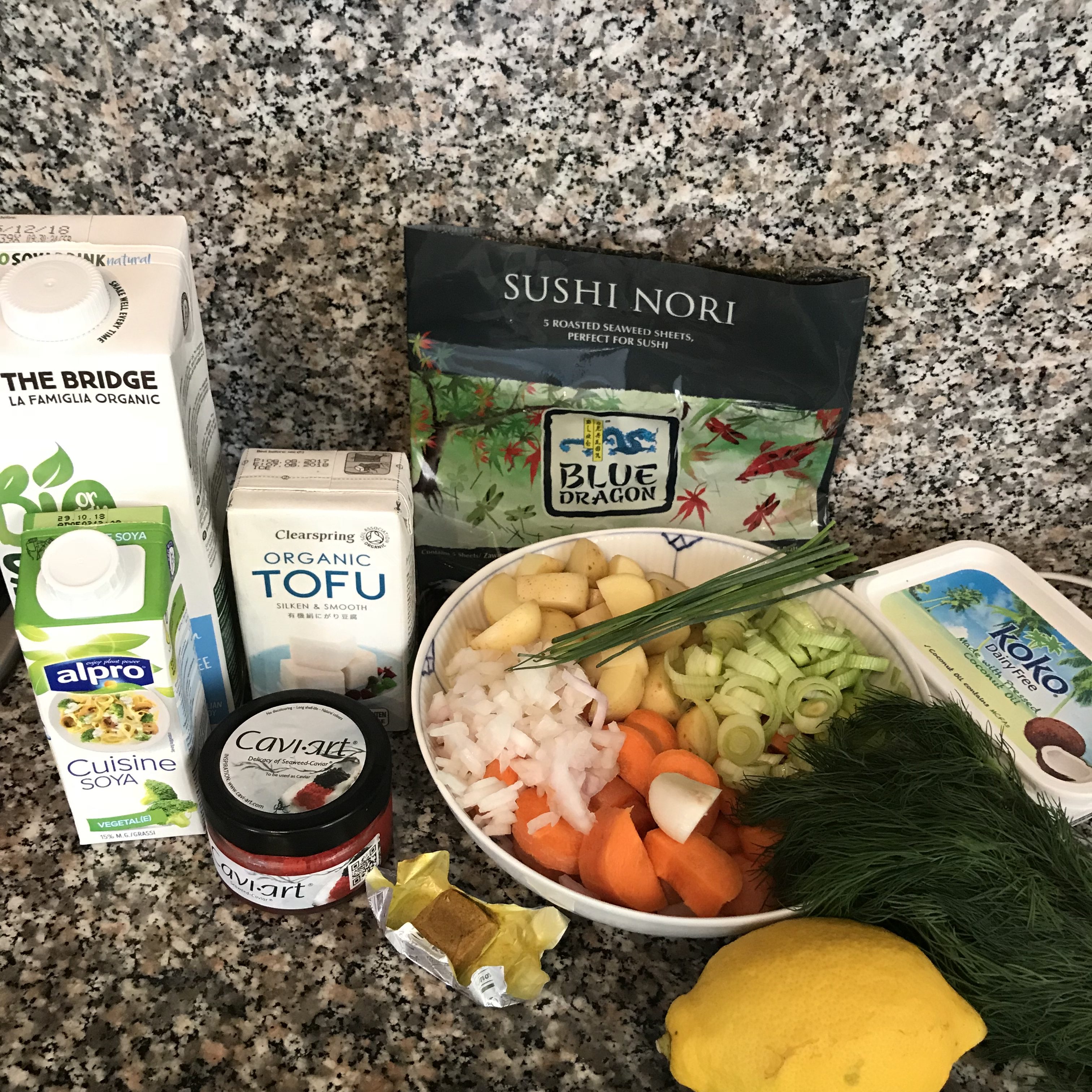 Vegan no fish soup
5 small new potatoes
2 carrots
1 leek
1 yellow onion
2 cloves of garlic
1 handful of dill
2 tbs of chives
1 carton of soy cuisine
1 cup of Koko Dairy free milk
1 carton of organic tofu
1 satchet of organic miso soup
1 cup of vegetable broth
1 piece of nori sushi paper
1 lemon
Vegan butter (any dairy free butter)and/or veg oil
One tbs of flaxseed ground (for omega 3)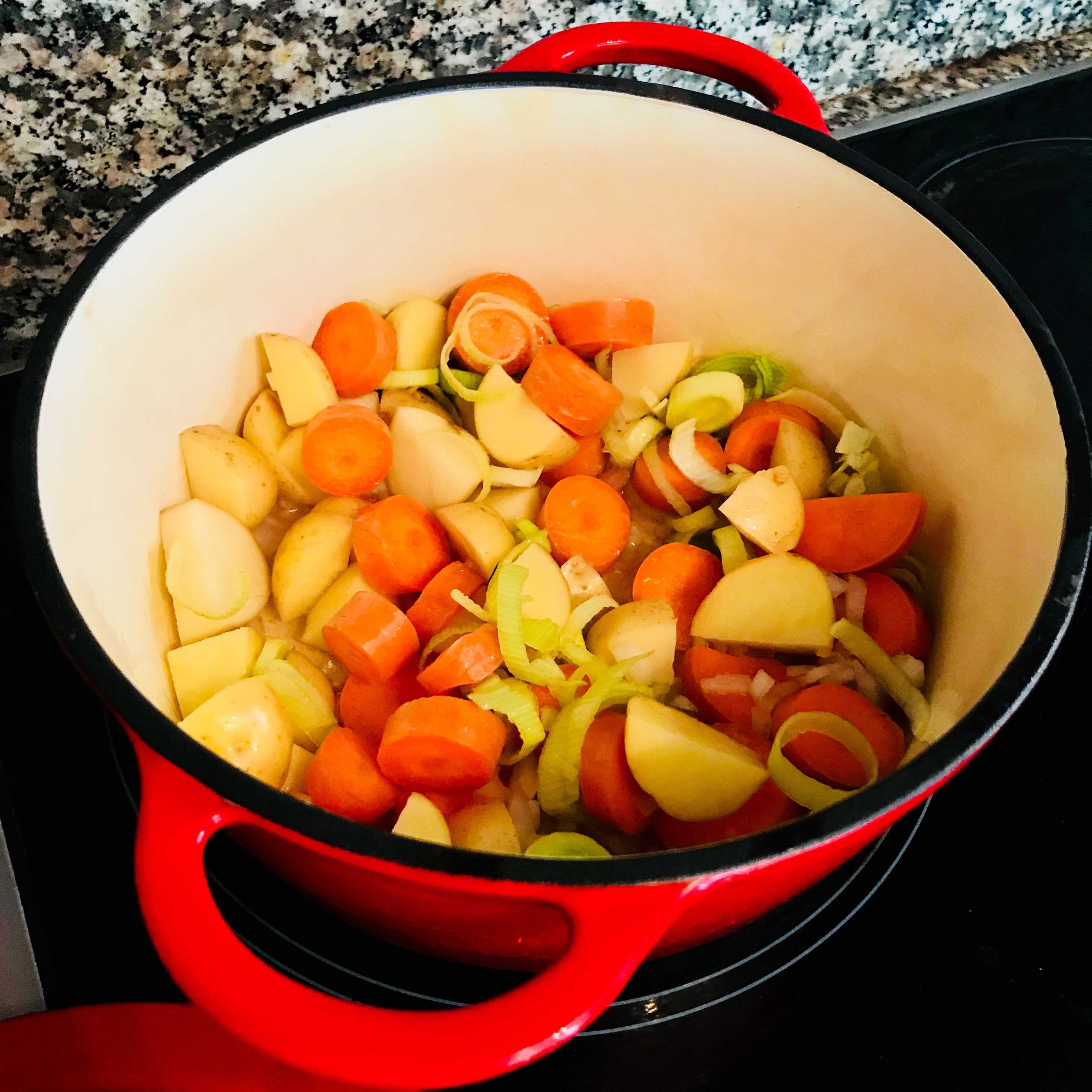 Cut all veggies. Cut nori paper (in small pieces…I used a sissor). Fry the onion and garlic together with butter(or oil, I like the butter taste)in an iron pot. Add the vegetable broth and boil the veggies…only about 10 minutes (small pieces). Add miso soup, nori paper, tofu, soy and half the dill and chives (the rest goes in the soup and as garnish when it's ready). Squeeze roughly half a small lemon and use the rest for garnish. Let it simmer for about 10 min. Just watch the veggies so they don't get over cooked. Add flaxseed ground at the end. Happy eating!
The next one is something I used to love soooo much! It is called "Skagenrøre" for Norwegians. I've made something similar that has been a success with both vegans and non-vegans. The clue is of course the vegan mayo and vegan yoghurt. It has to be a kind you like and the plain vegan yoghurt must not have too much coconut taste. I love the seaweed caviar from Cavi.art – both black and red. You can also just do like this: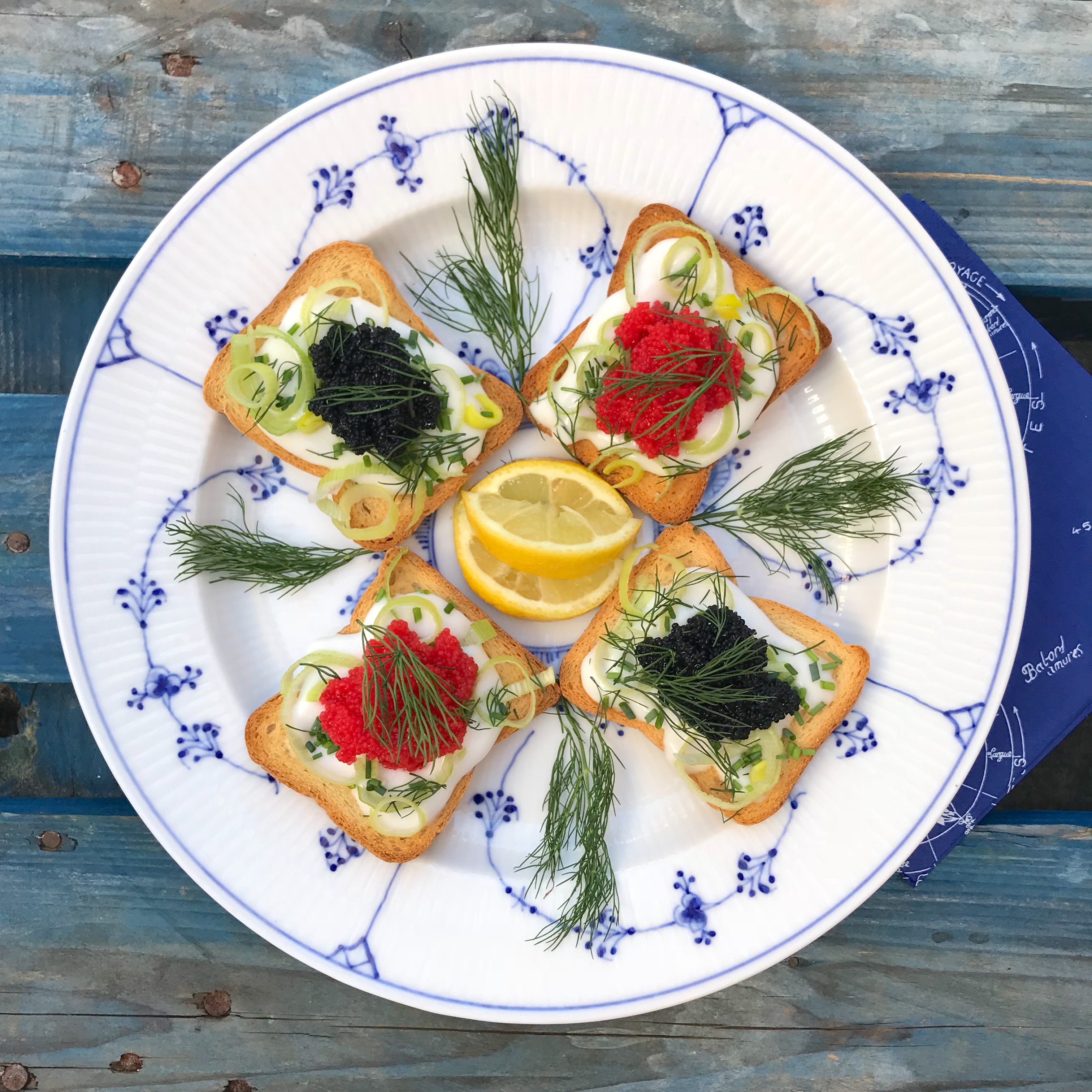 Nice little appetizer don't you think?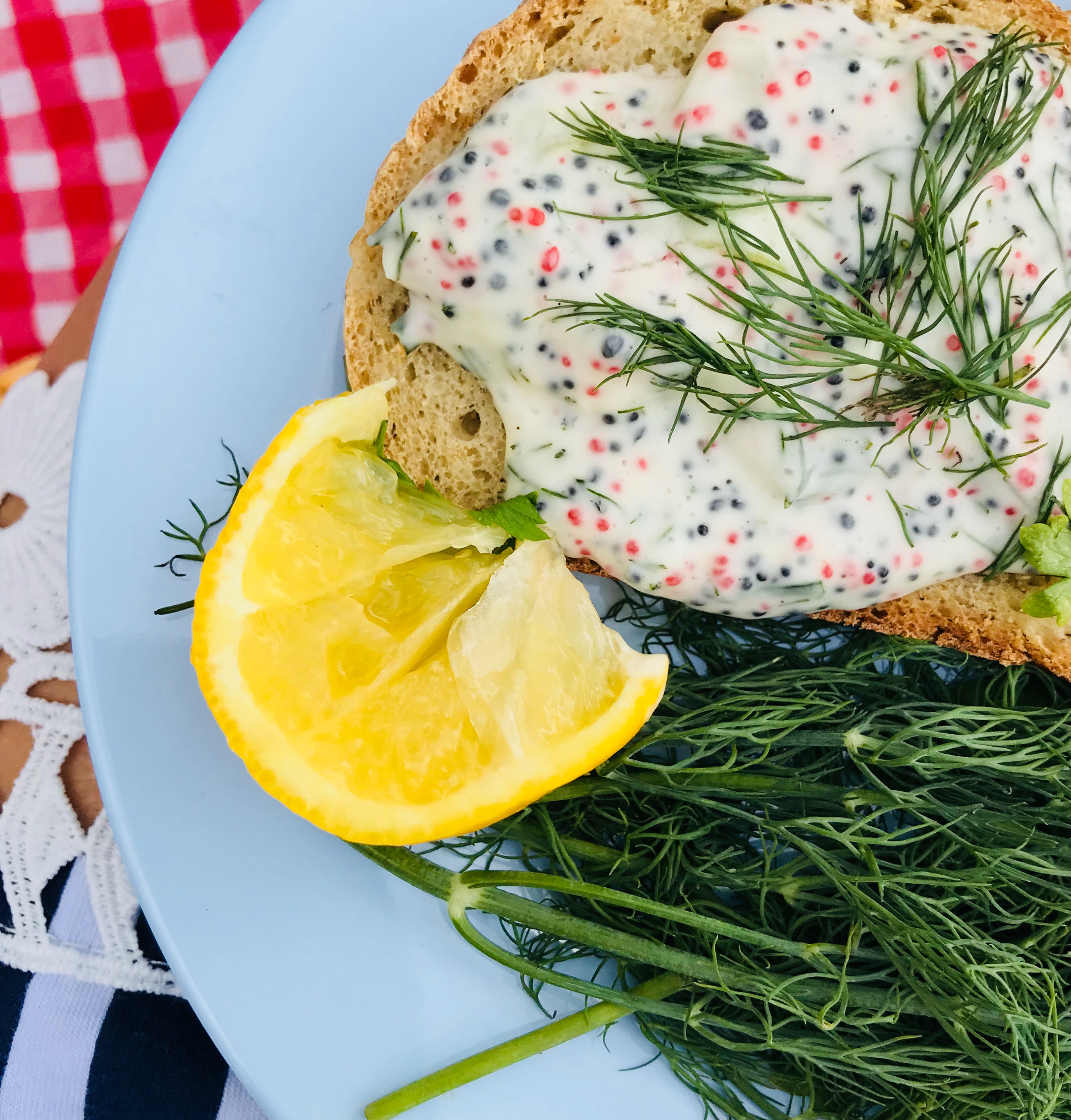 Easy Homemade Vegan Seafood Salad
You need:
Dairy free yoghurt (Koko dairy free plain yoghurt is perfect for this)
Vegan mayo (find a vegan mayo you like. I tried a few before I found one I liked. Biona organic vegan mayo or my new favorite; Hellmanns Vegan Mayo – It is AMAZING!! )
Leek
Dill
Red onion
Garlic
Lemon
Vegan seaweed caviar (Caviart) Red and black
Chives
Use a bowl of the size you want to make. First time, make a small portion. Put half of a dairy free yoghurt (250g) and mix with 2 tbs of vegan mayo. Taste and add either more mayo or yoghurt until you get the taste you like.
Cut half a small red onion in small pieces, squeeze a small clove garlic, a few cm of a leek (plus some for garnish), 2 tbs of cut dill (and lots for garnish), 1 tbs of chives, 2 tbl red and black vegan caviar. Mix together and squeeze a little bit of lemon in. Taste..add pepper if you want.
Voila! Seaweed salad on cracker as a little appertizer? Mmmmm….
Summer memories coming back:)