Beautiful old town in Paphos
Beautiful old town in Paphos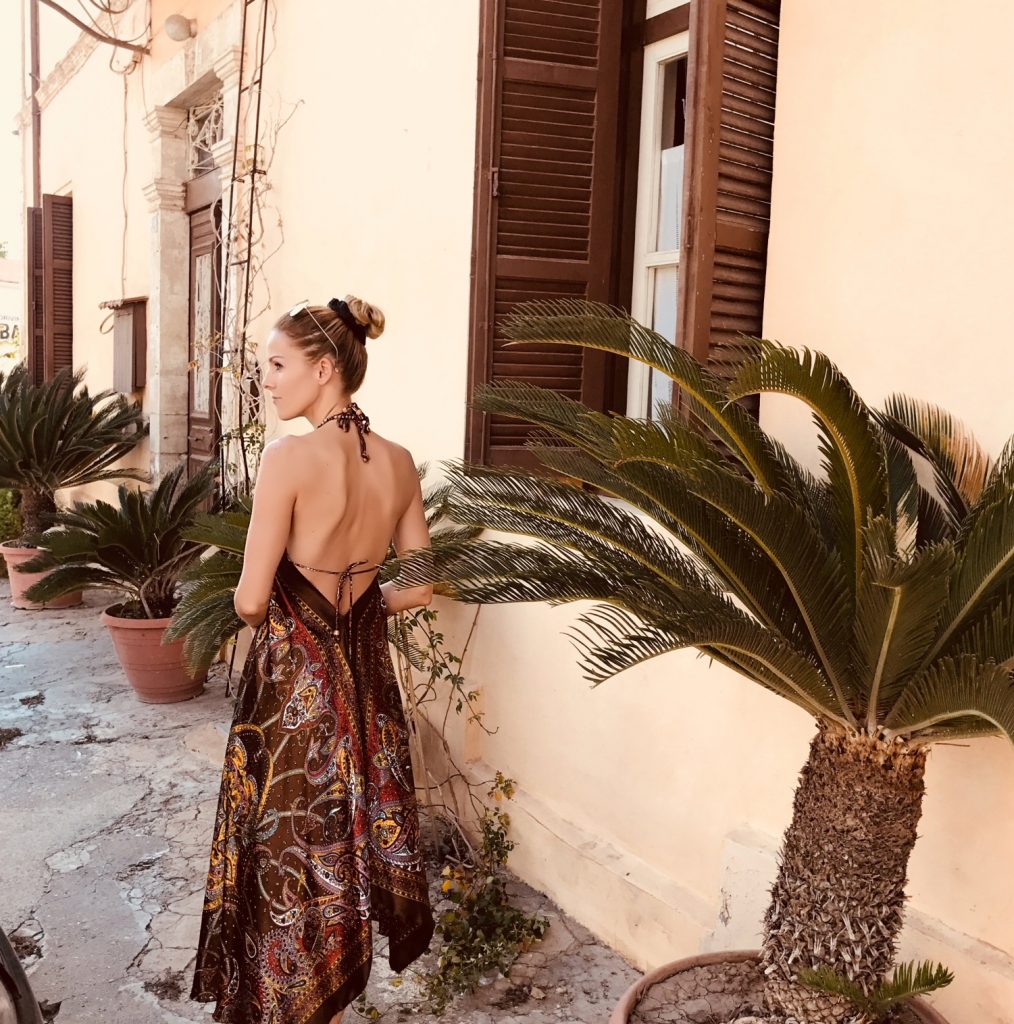 Looking for those charming little shops, cafes and buildings? The old town in Paphos has it all. With lots of nice places to go for a coffee and cake, or wine and champagne, brunch or dinner, you could easily spend a day wandering around in this charming part of Paphos. What about buying local hand craft? Or taking home a few of the locally grown delicatees? Or if you´re interested in street art, The Old Town is absolutely worth a visit!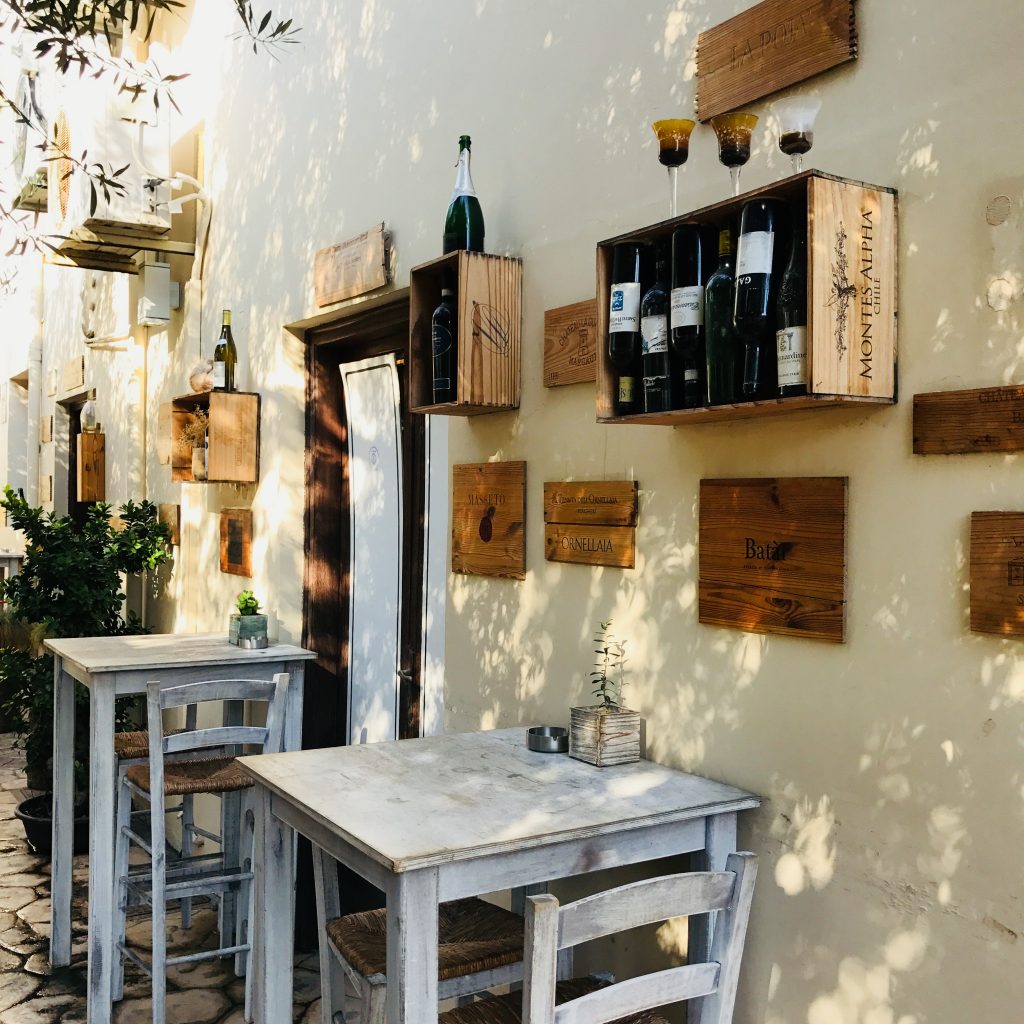 I love wandering around in the old town. Stopping for a glass of wine or bubbles at "BLVD – bistro & wine bar"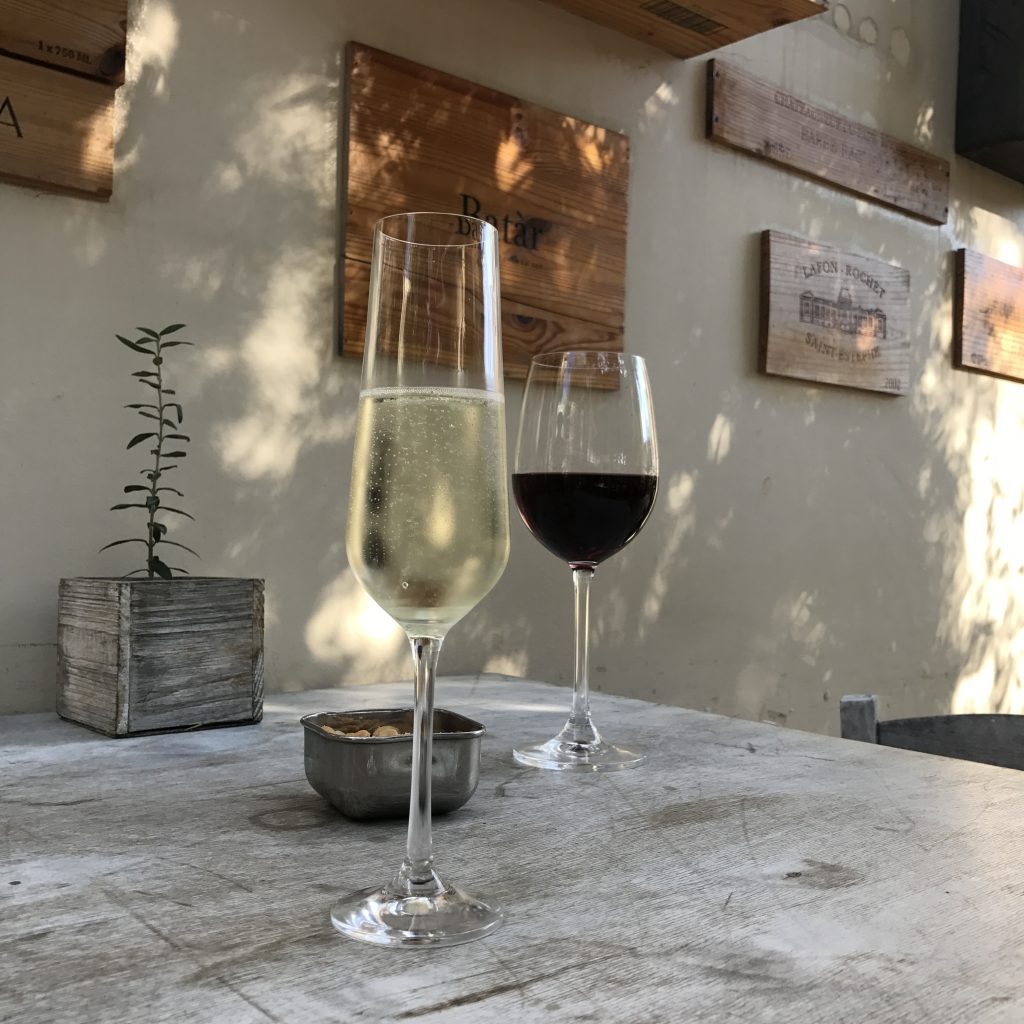 And stopping coffee and a delicious vegan cake at a lovely lady´s cafe Boo-tea-licious! She also takes orders for events and for Christmas – I´m super excited to order vegan mince pies from her for Christmas.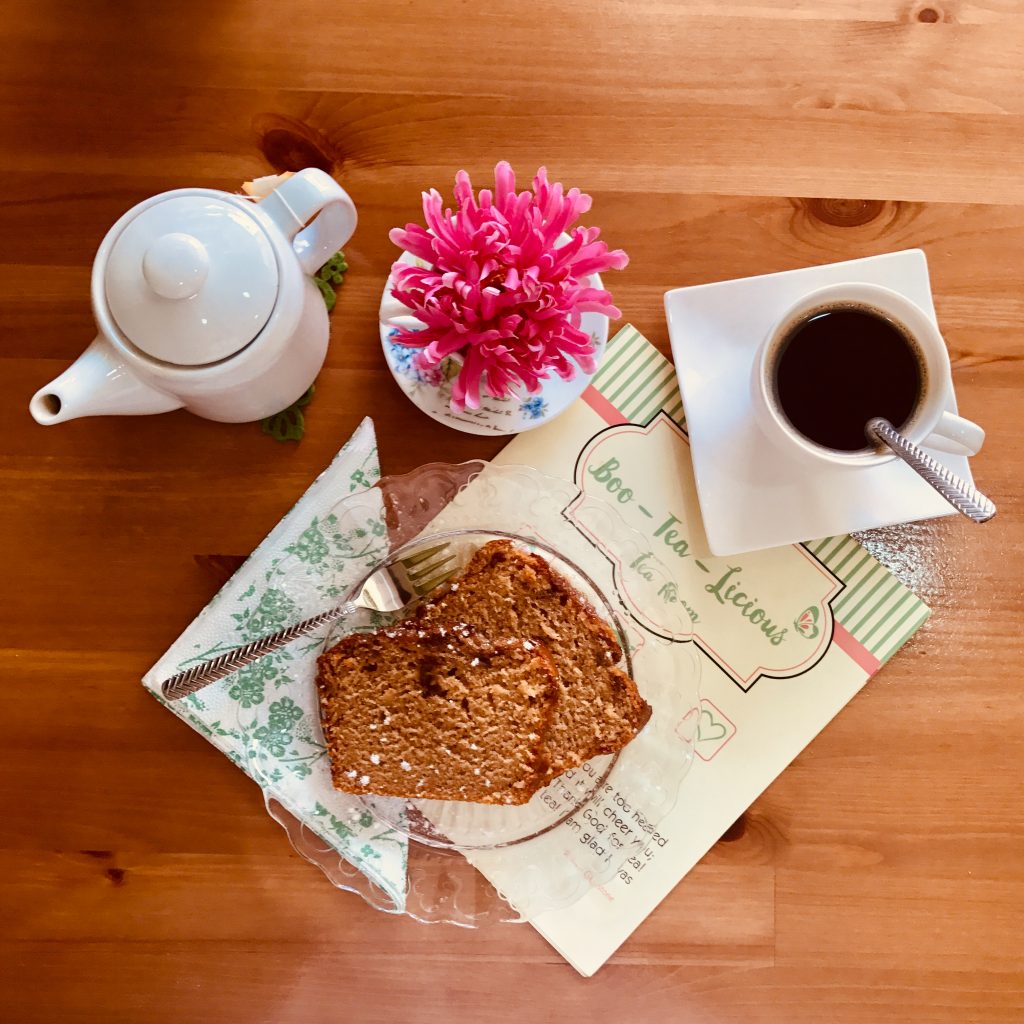 Vegan coffee cake and coffee at "Boo-tea-licious" – Try out her different cakes – they are delicious!
"The place" is a wonderful art shop and gallery with everything from Cypriot art, baskets, pottery, woodcarvings to local deli like spicy olive paste – which was yummi! I brought the olive paste with me on a job as a tour guide for a Norwegian travel company, to let the guests have a taste when we were out trekking.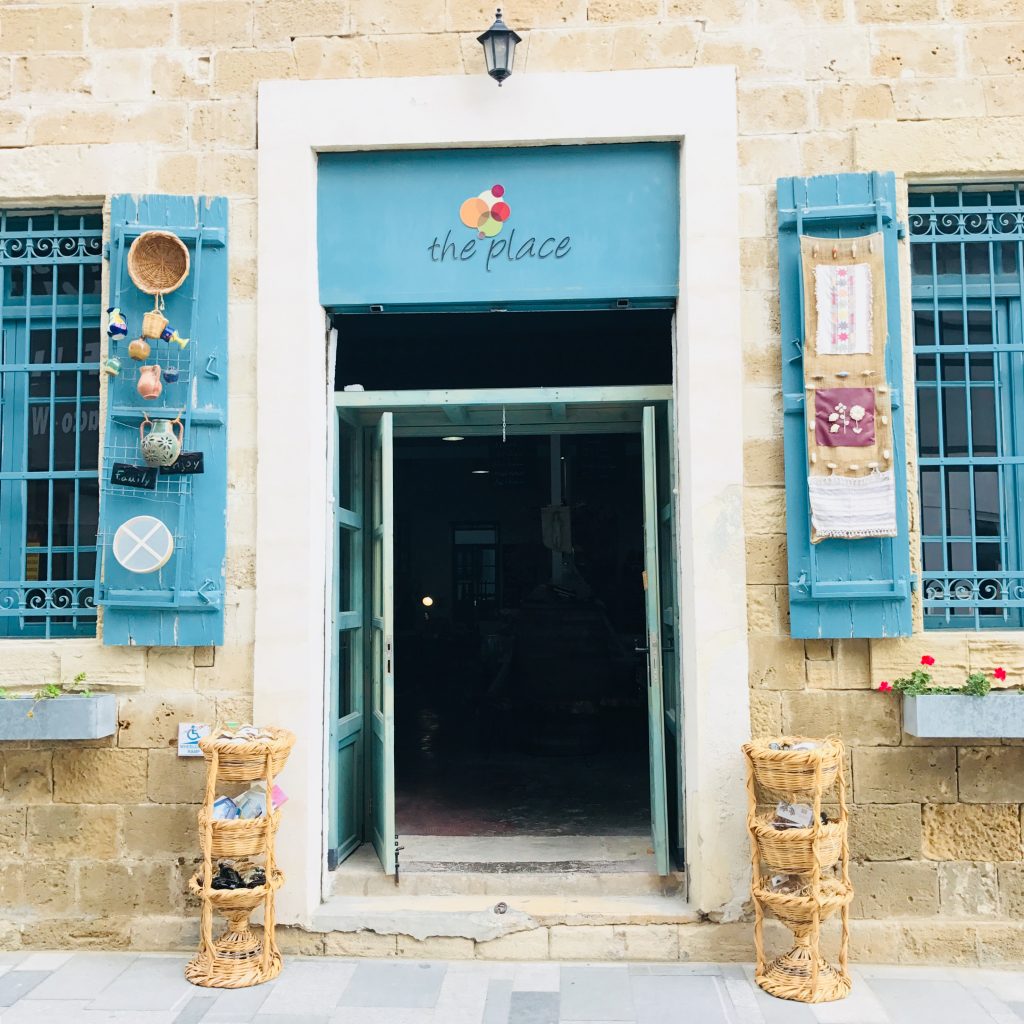 Perfect out on a picnic too..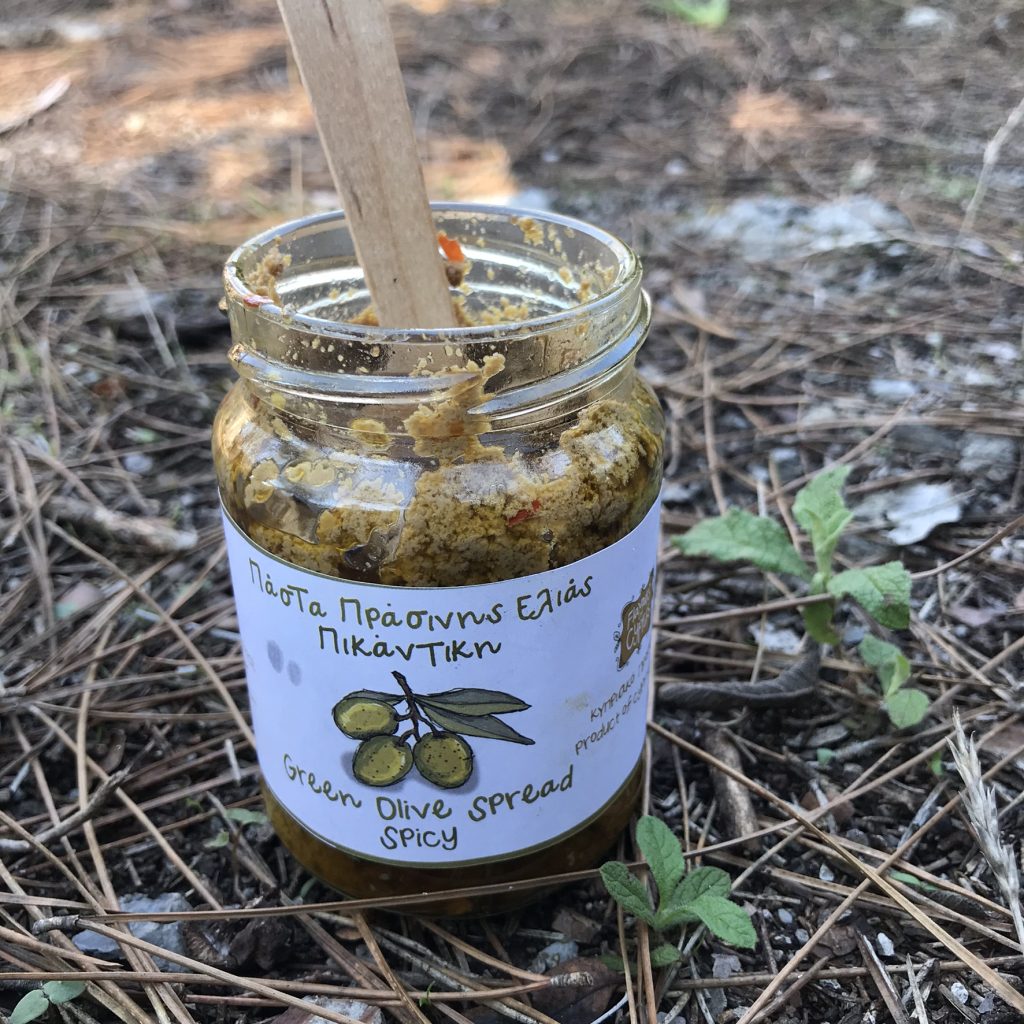 And my mom bought me these ceramic cups – they are one of my favorite cups!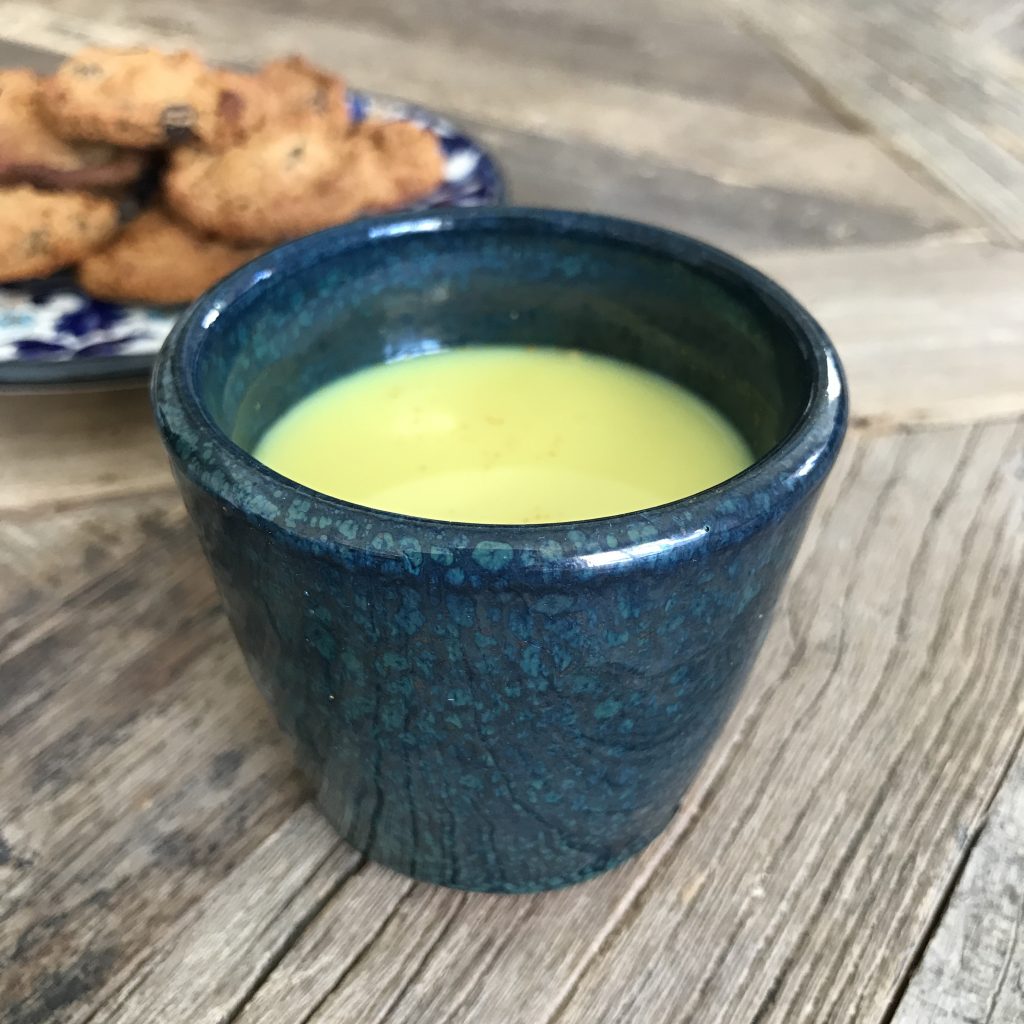 Perfect for espresso, but also this wonderful remedy: Koko dairy free milk, turmeric, ginger, clove and cardamom essential oils – yum! It´s a real kick now when the weather is changing!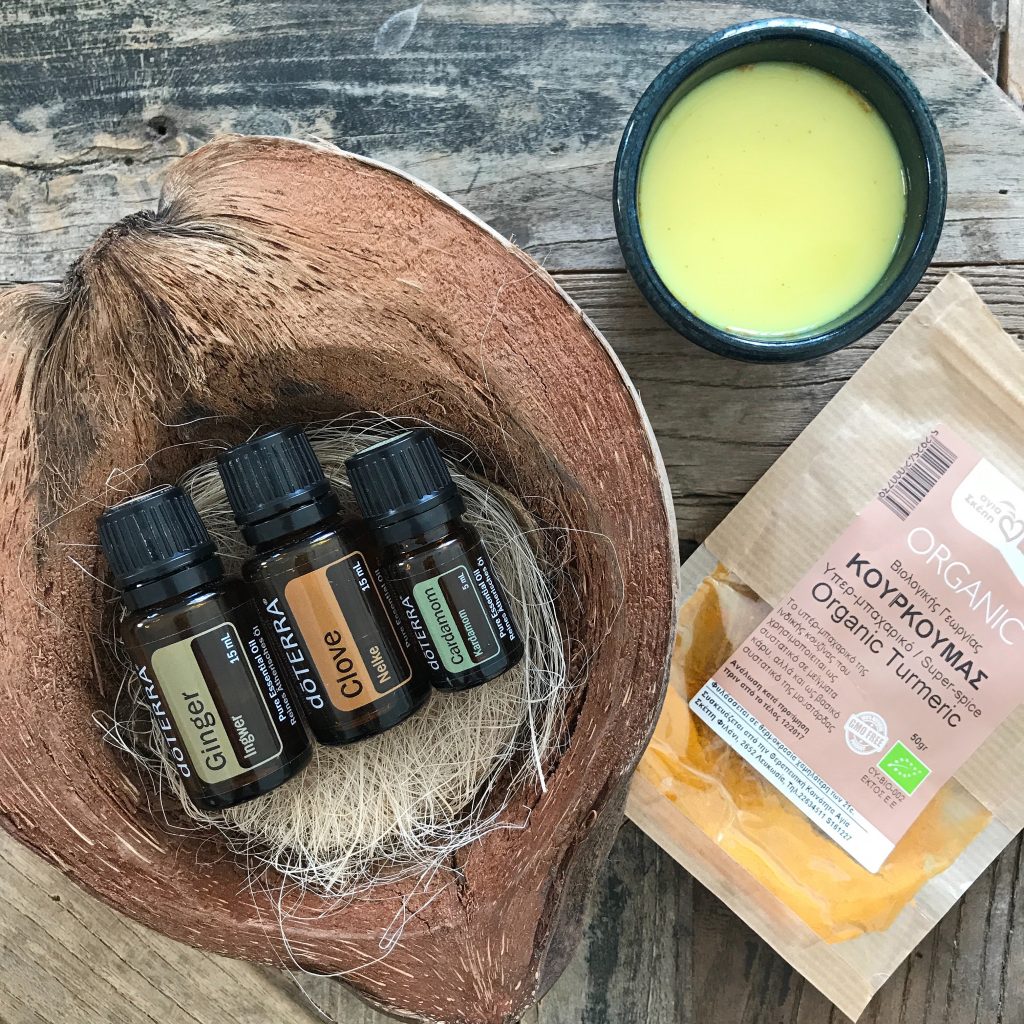 Spend a morning or afternoon to visit The Old Town in Paphos – walk around, get a little lost, view the street art, visit art galleries, and see the green living wall – a wall consisting of around 2240 plants!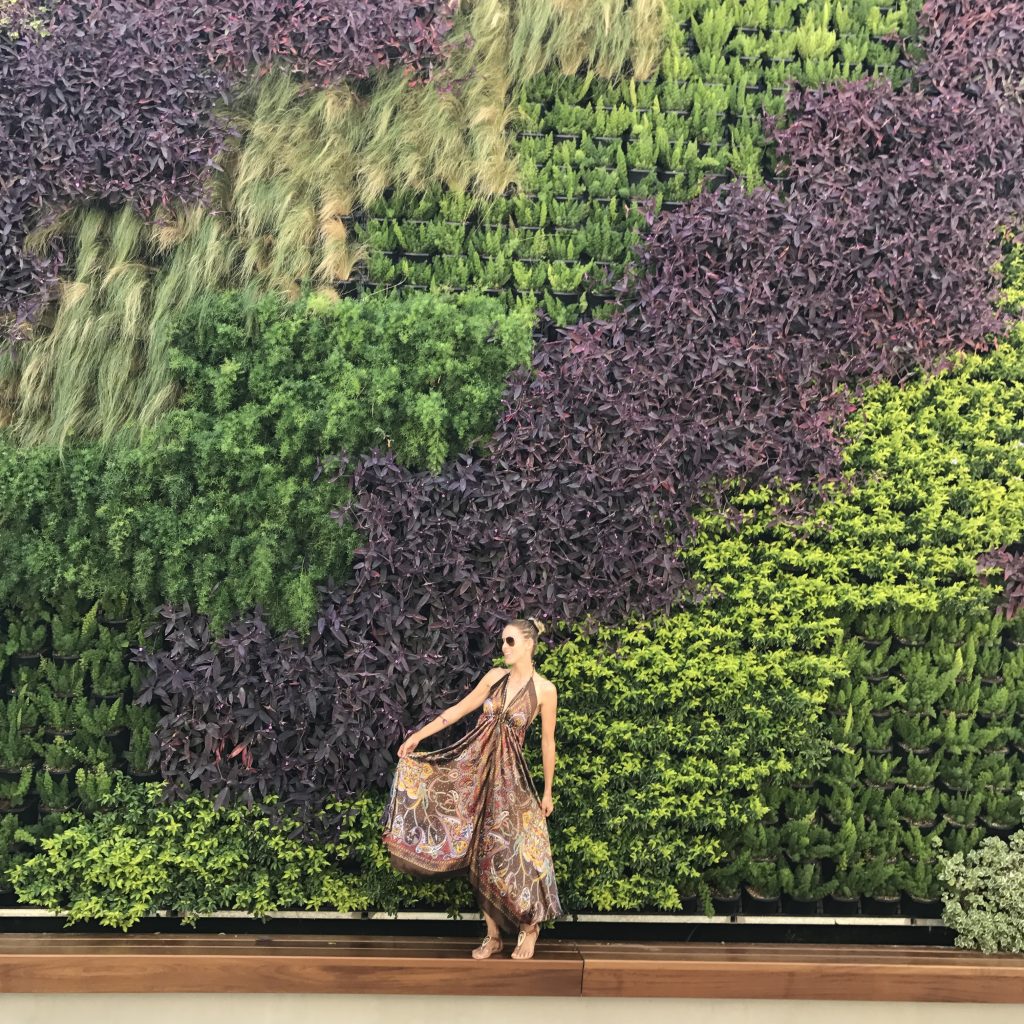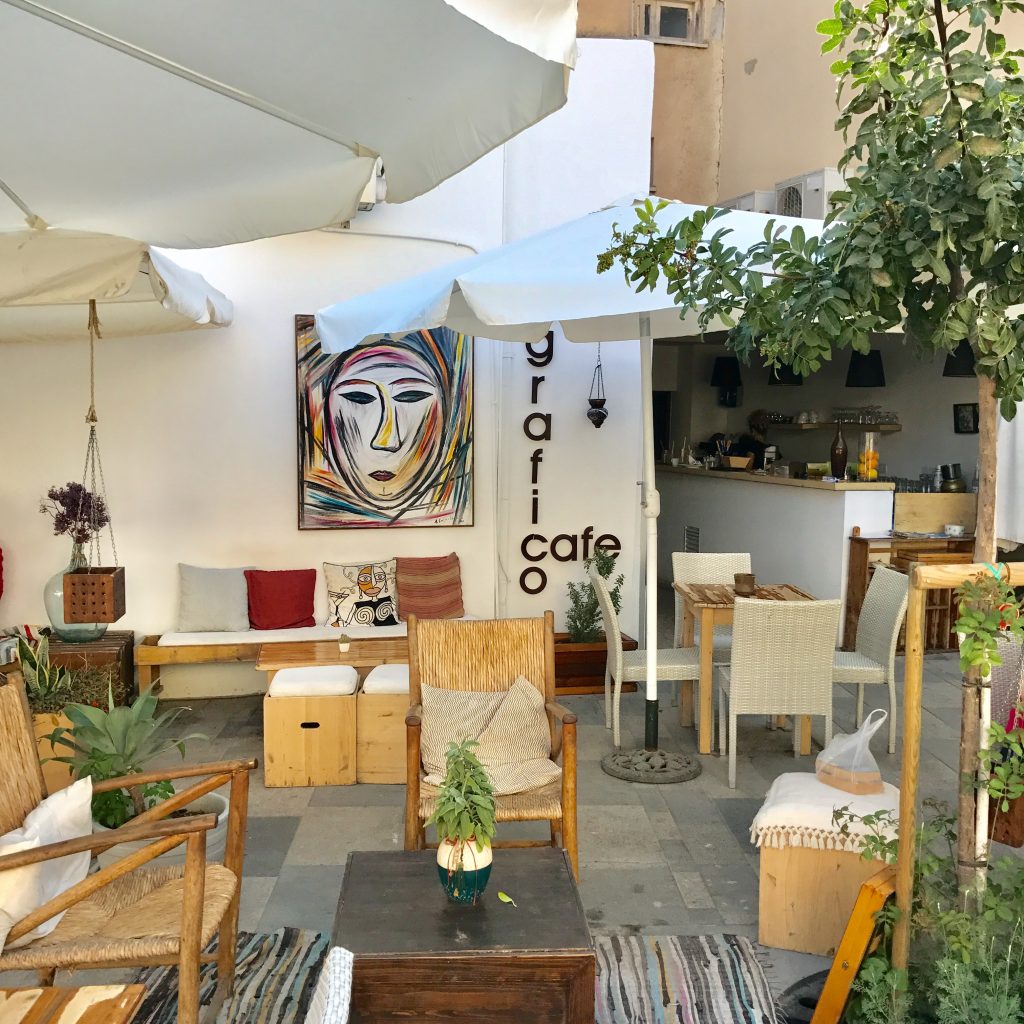 One of the many nice cafes in the Old Town. There´s also another healthy choice…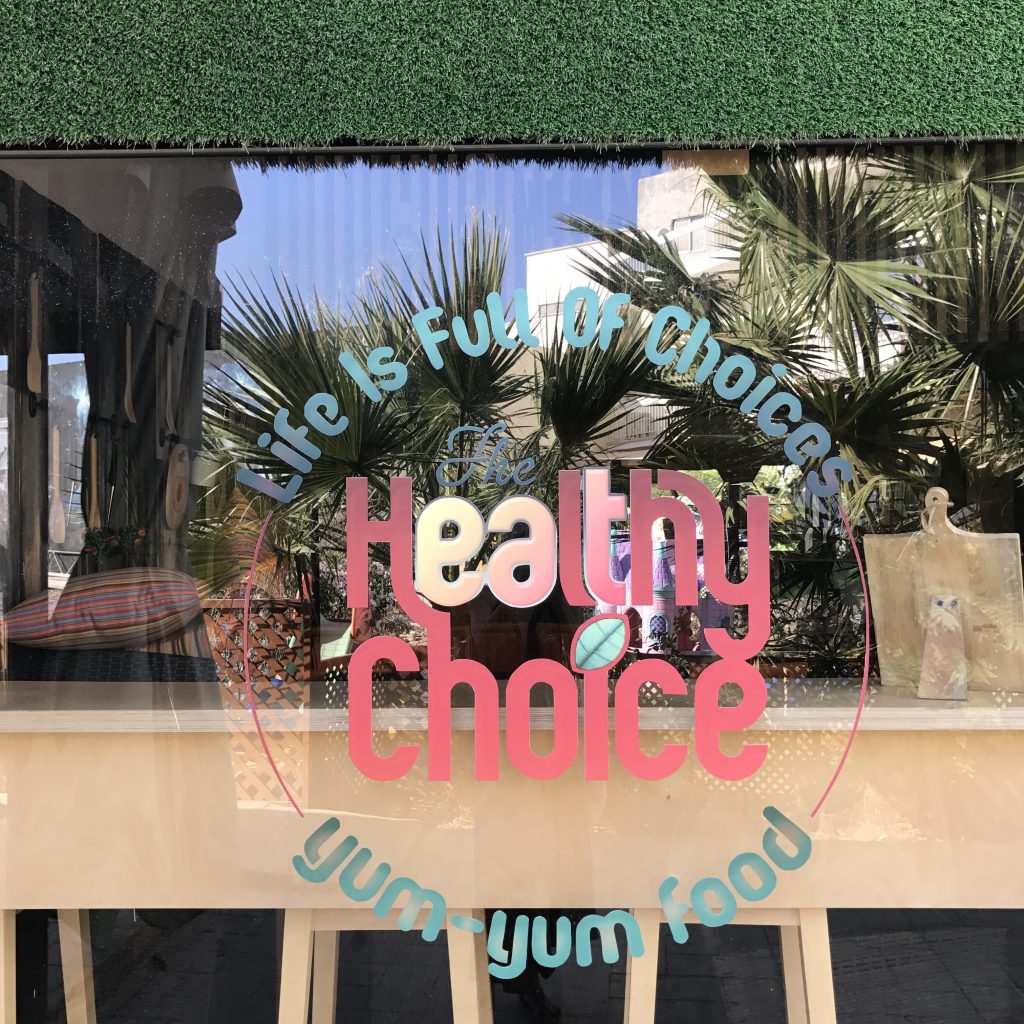 There´s so many restaurants there, but I kind of find this to be the one we go back to. "Soli Aepia" has a beautiful view over Paphos and it feels really nice to sit there among wine grapes and the green garden below with citrus trees, fig trees and olive trees to name a few. The service is always good and there´s a few veggie options there too. Was a bit misty the day we where there, but usually you can see the Mediterranean from the restaurant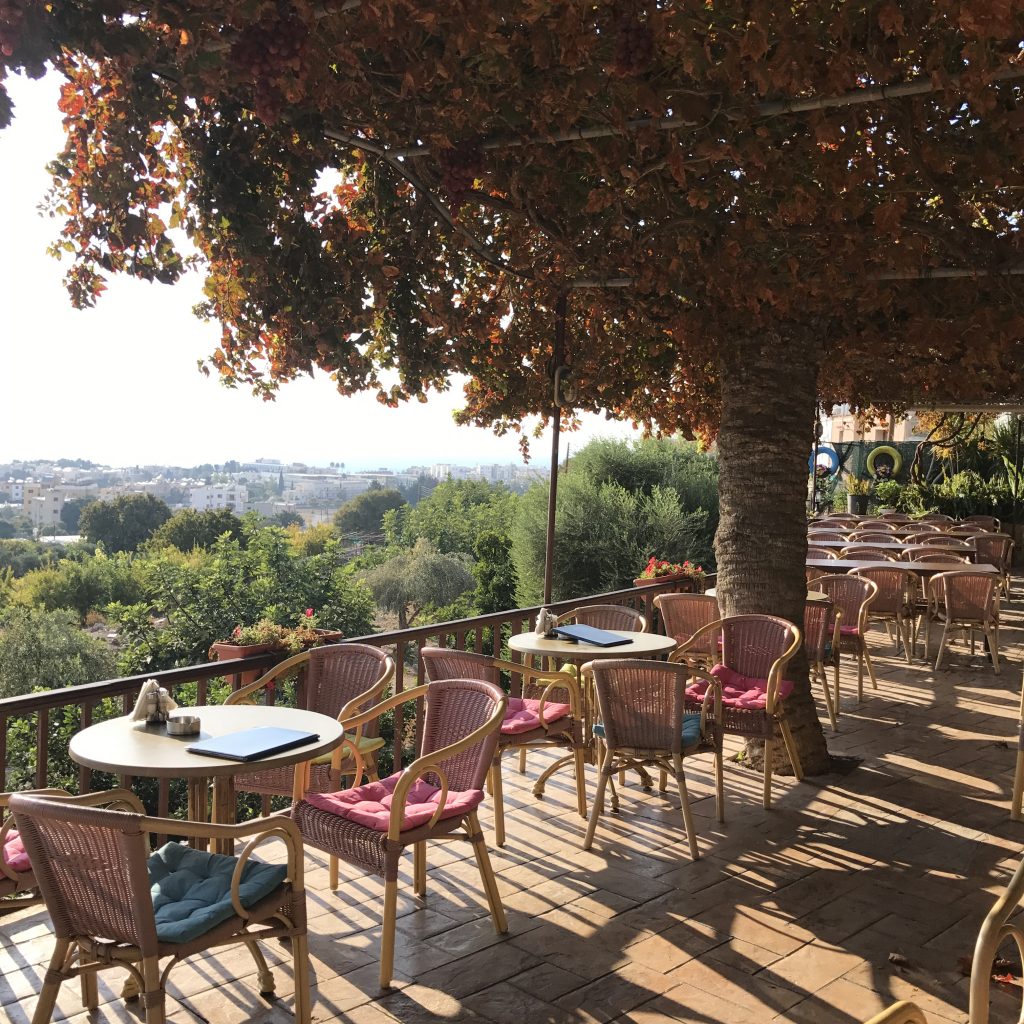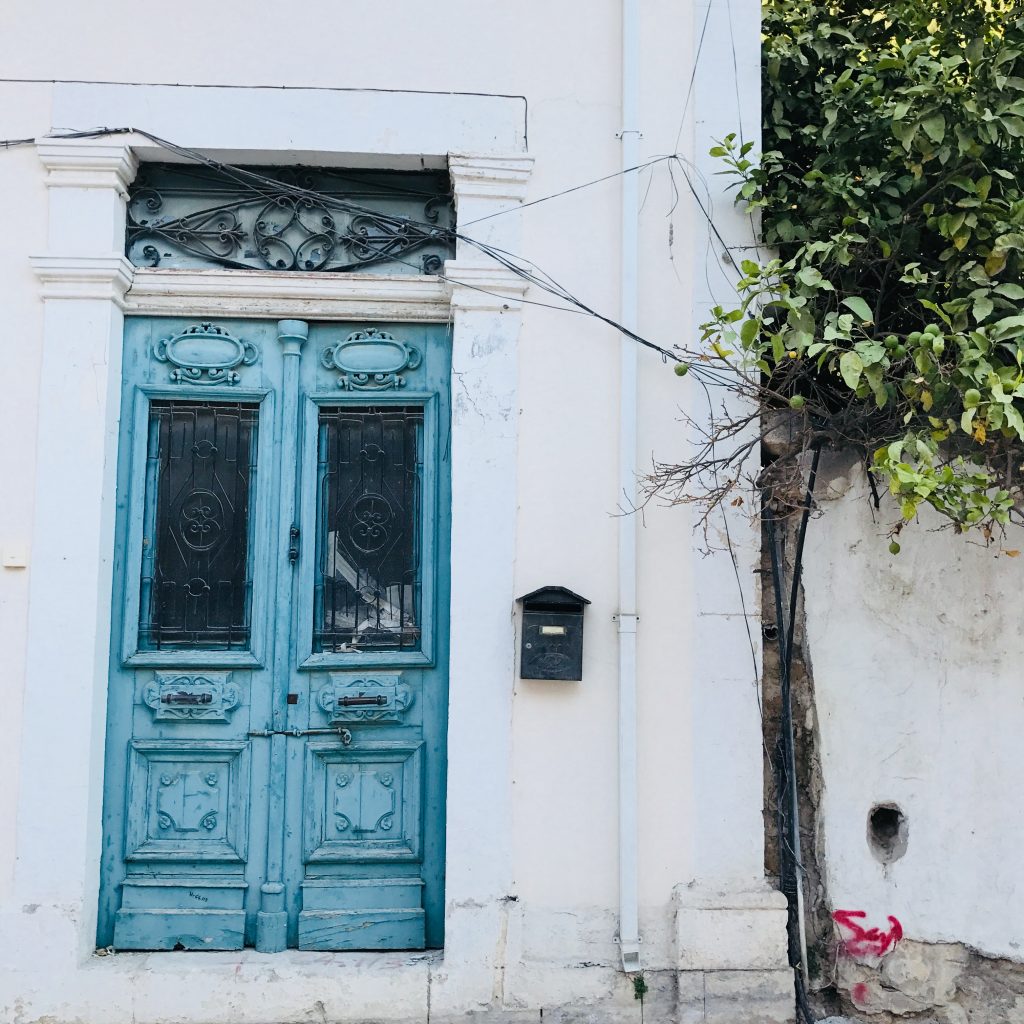 I love old doors! You can still find a few of them in the old town. I thin the mix of new and old is so charming!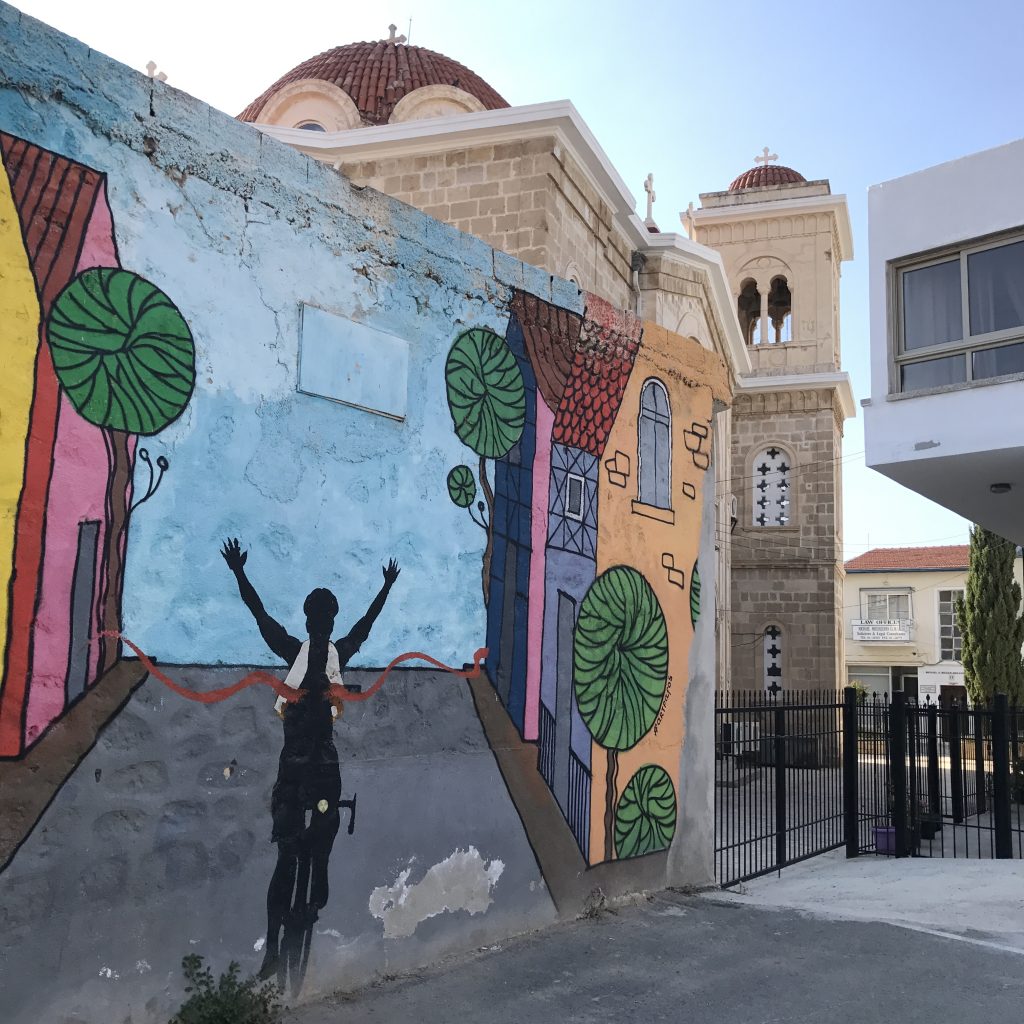 Often I find myself quite fascinated by street art. Love how they light up the city in different ways. It´s such honest and expressive work of art.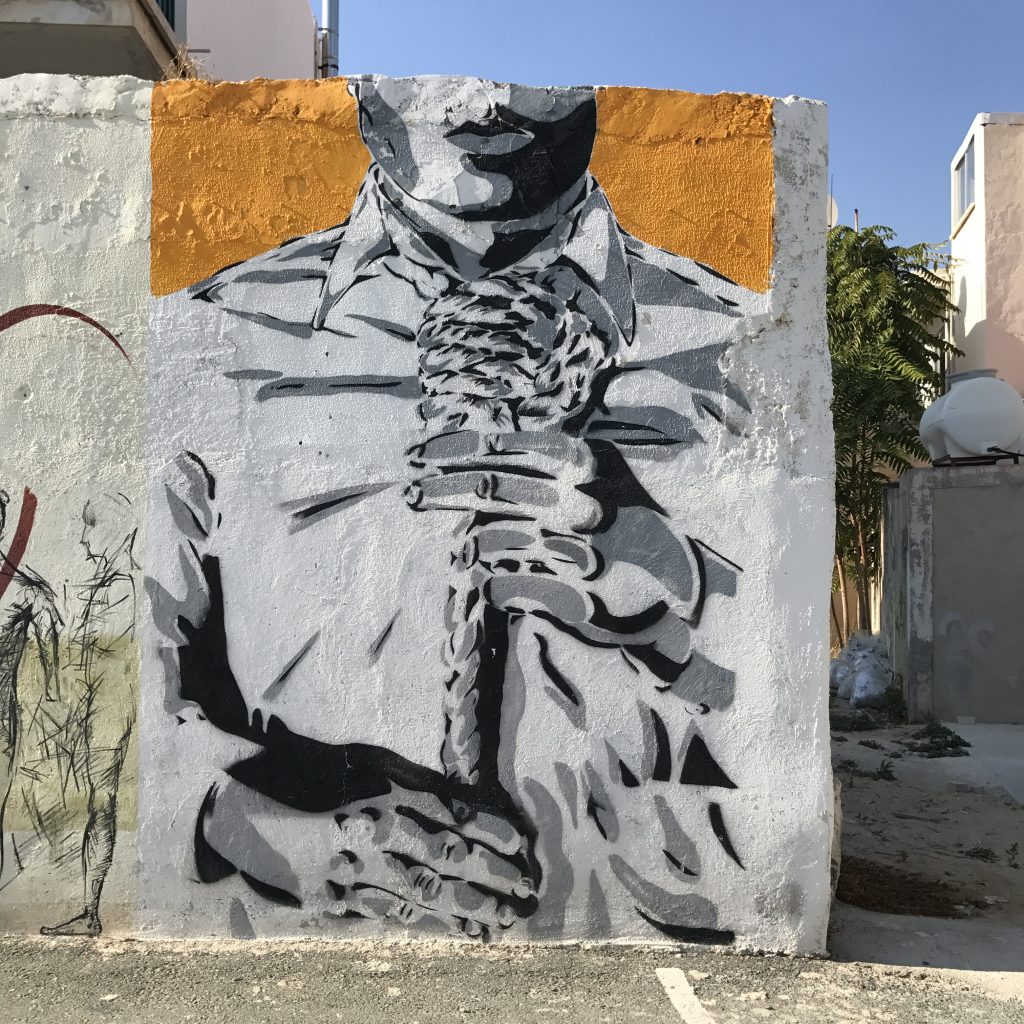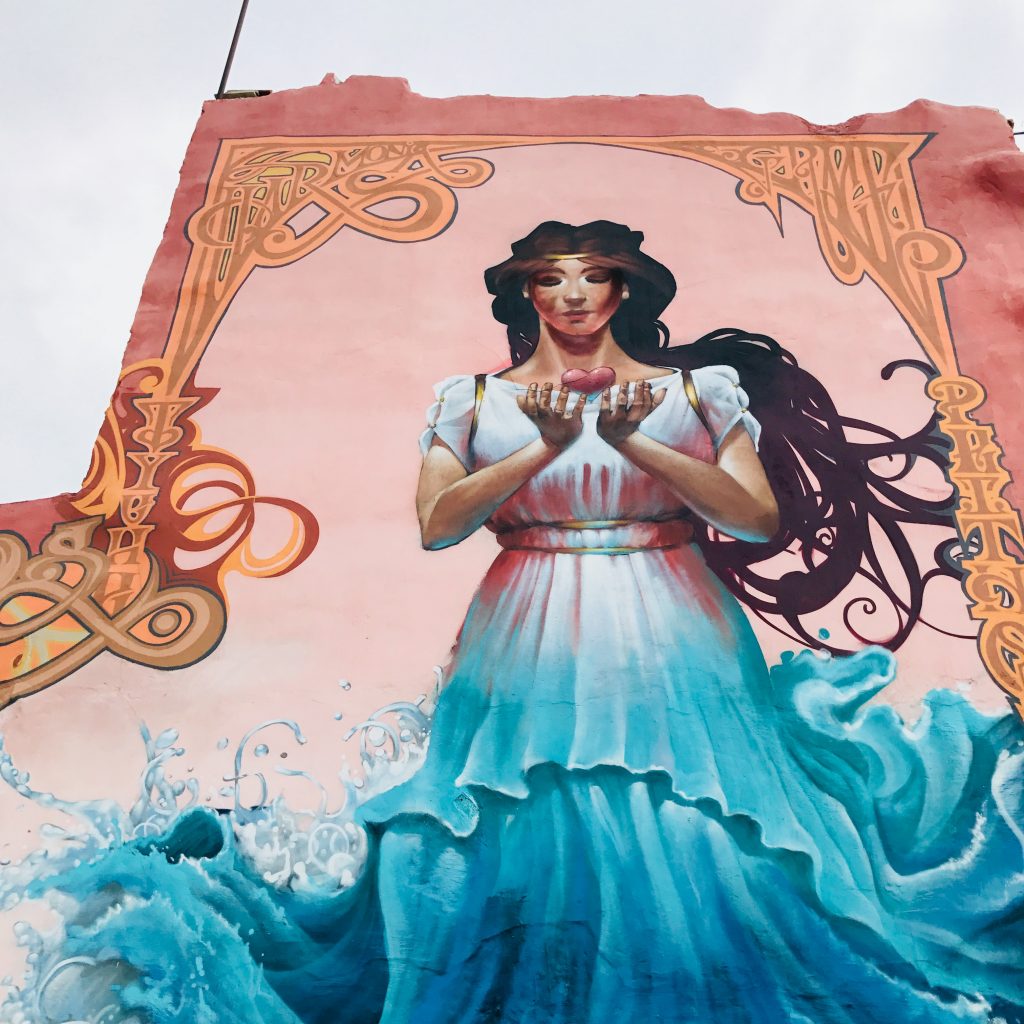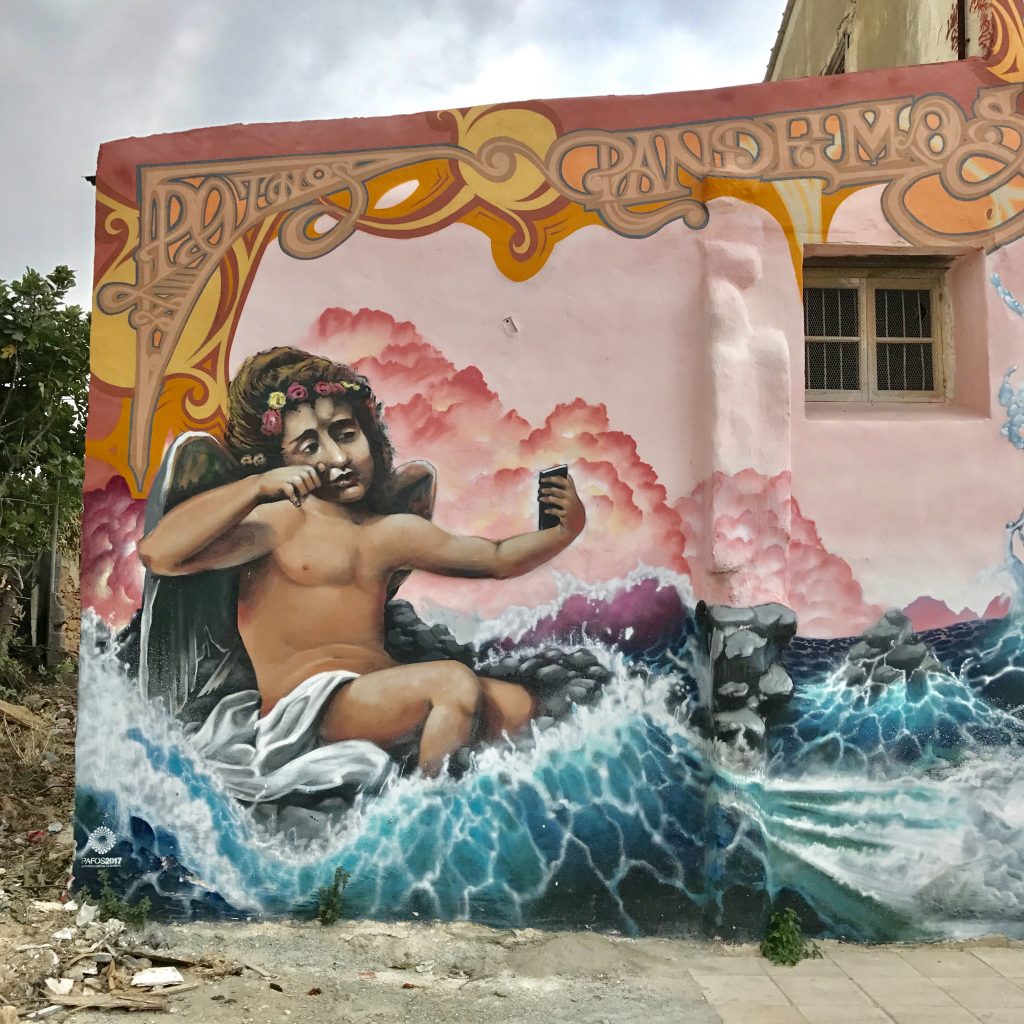 In love with selfies? Hahaha! This is a cool one!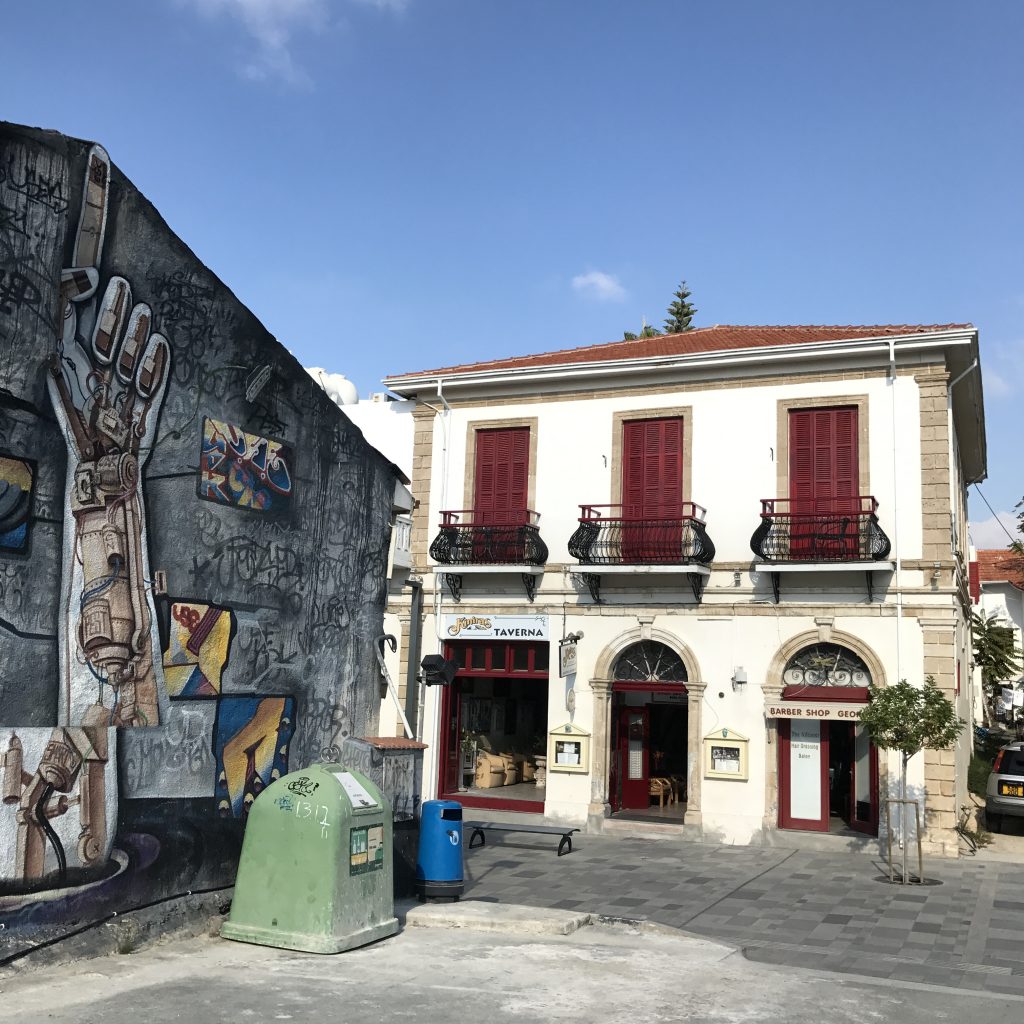 There´s an open air taverna hidden inside this beautiful building. A little bit of an eclectic style, but nice with all the trees around…in the middle of the city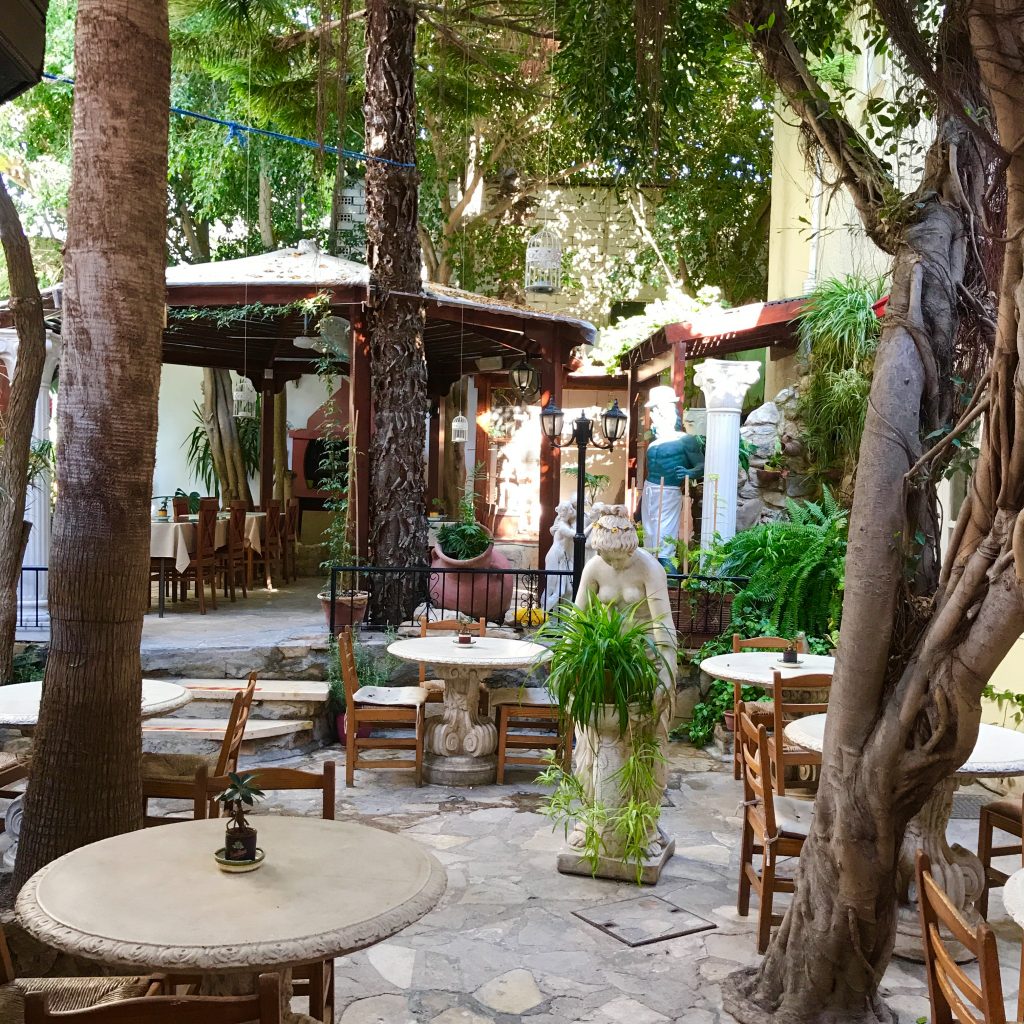 Kiniras Tavern is also a hotel – I have not tried their food yet, but I´m going back to try and will write an update here;)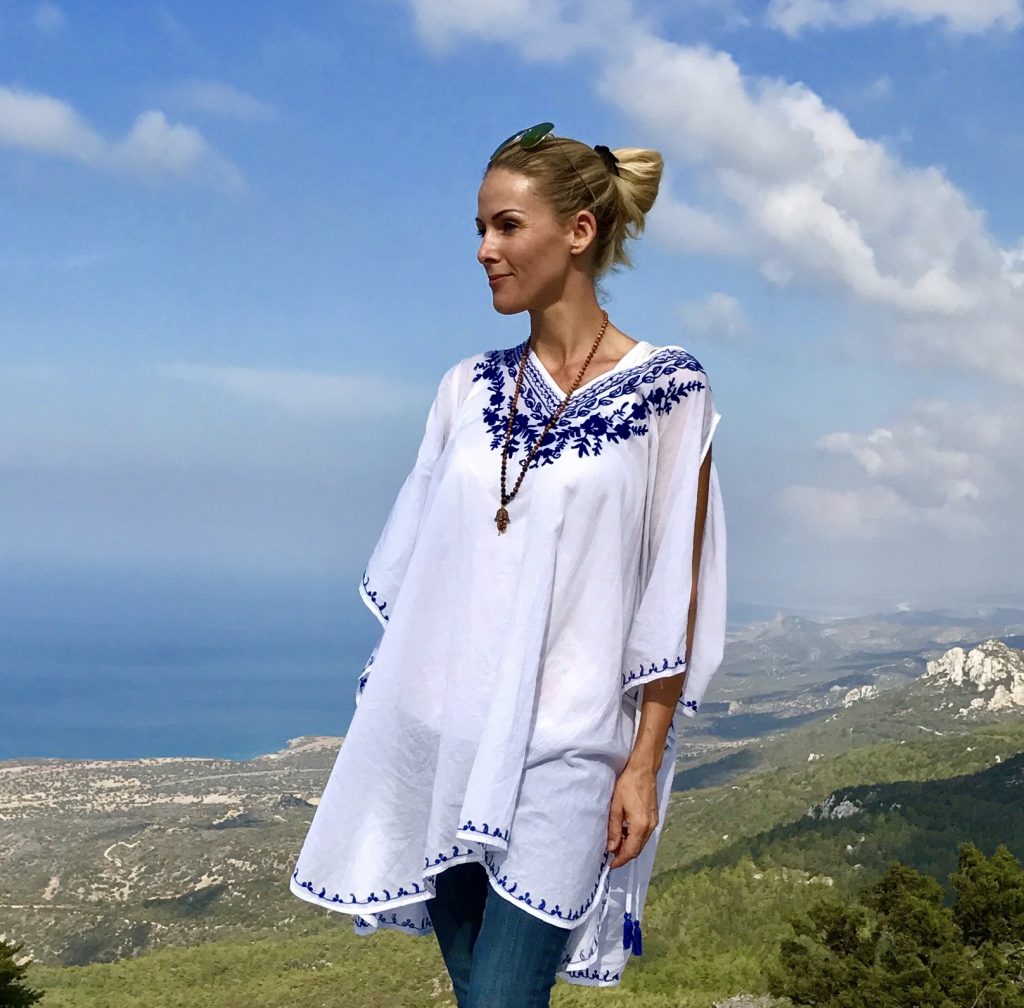 Found this greek tunica in the old town. Paphos Market is a covered Bazaar style area where they sell clothes, jewelry, lace, handmade crafts, colorful bags and all kinds of souvenirs.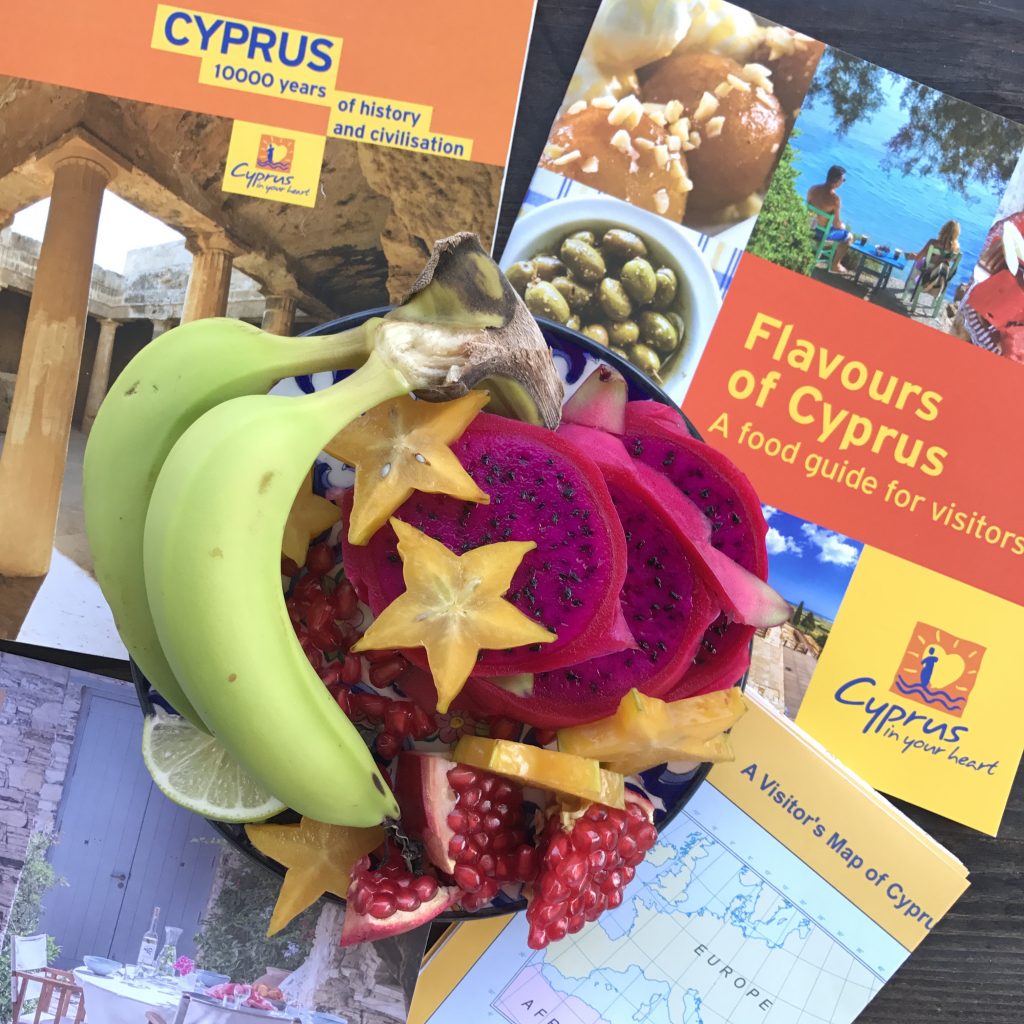 I stopped by the Cyprus Tourism office too, located in the old town. Picked up a few maps and brochures….and fresh fruit from a fruit market on the way home – Yummi local fruit!
Thinking about coming to Cyprus? Come to Paphos:)
Follow me on Instagram too for more photos from Cyprus!