A sweet and healthy vegan treat
A sweet and healthy vegan treat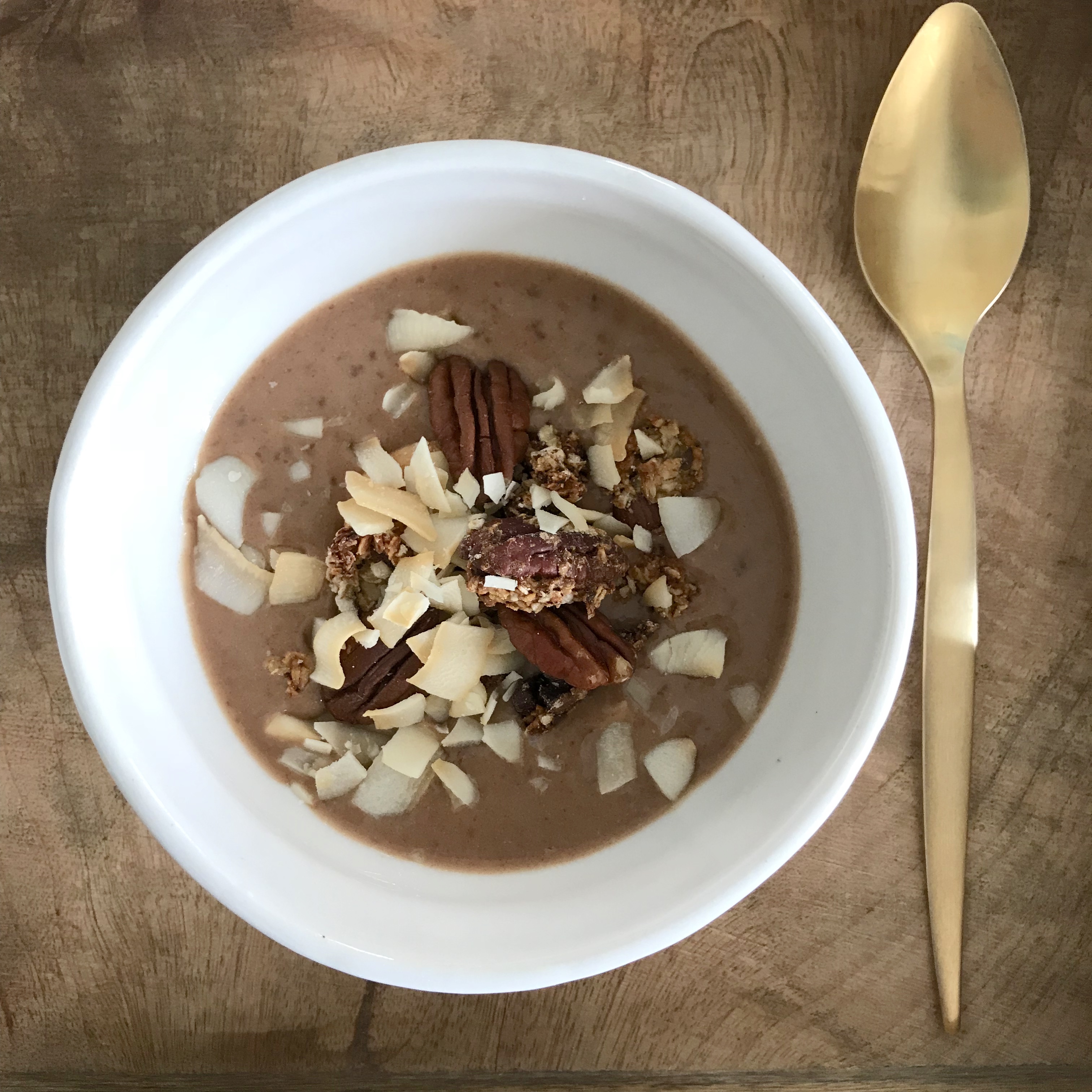 If you've read my granola post, you'll know I love granola!
Usually we think of granola as breakfast, but it´s also nice to add a few bits of the crunchy granola to a sweet natural and healthy dessert.
I tried different ones before I found one that I really liked.
Coffee and date pudding
You need: dates, coconut oil, good organic coffee, raw cacao powder and vanilla extract (or beam) + granola + dairy free milk/nice cream
250 g soaked medjool dates (if the are already soft, you can use them straight away) Soak in warm water for a few hours until they are soft. Or leave them soaked overnight. Remove the stones.
2 tbs of melted coconut oil
1/2 cup of organic strong coffee or espresso
1 ts of organic Raw Cacao powder
1 ts vanilla extract
Mix everything together in a food processor. Blend until smooth.
You now have a paste of caramelish pudding. It´s quite thick so for a dessert you can use 2 tbs of the paste and mix it with Koko dairy free milk or f.ex vanilla nice cream. Add the crunchy granola bits and a few pecan nuts. Yum!
Dates are natural very sweet, but also full of vitamins, minerals and fiber. Essential minerals like calcium, iron, potassium, magnesium og zinc can be found in dates. And vitamins like thiamin, folate, vitamin A and K…..to name a few
There´s actually quite a lot of health benefits in dates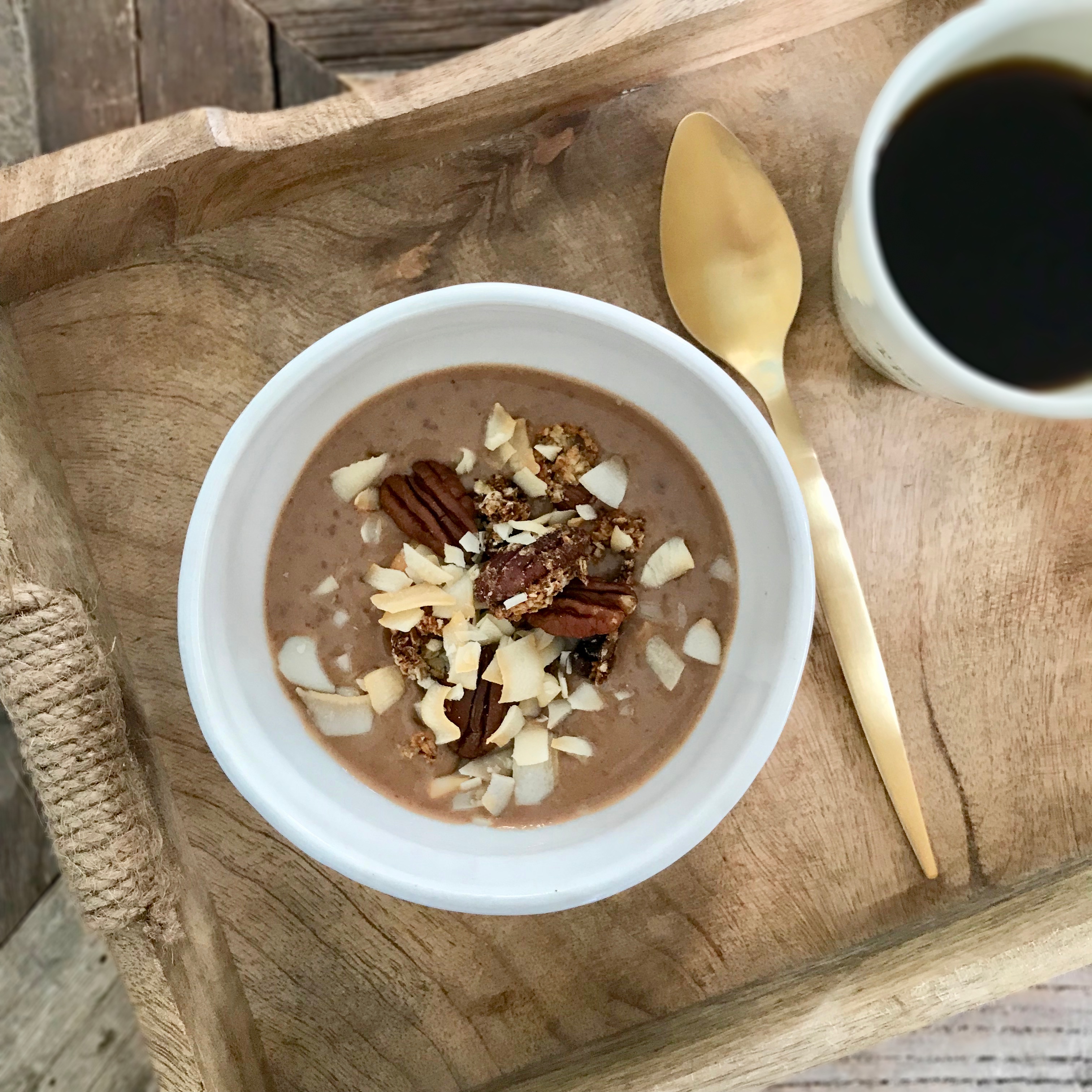 Roasted salted almonds or pistachio nuts goes well too. Salt and sweet.
Enjoy!