Vegan Greek Salad
Vegan Greek Salad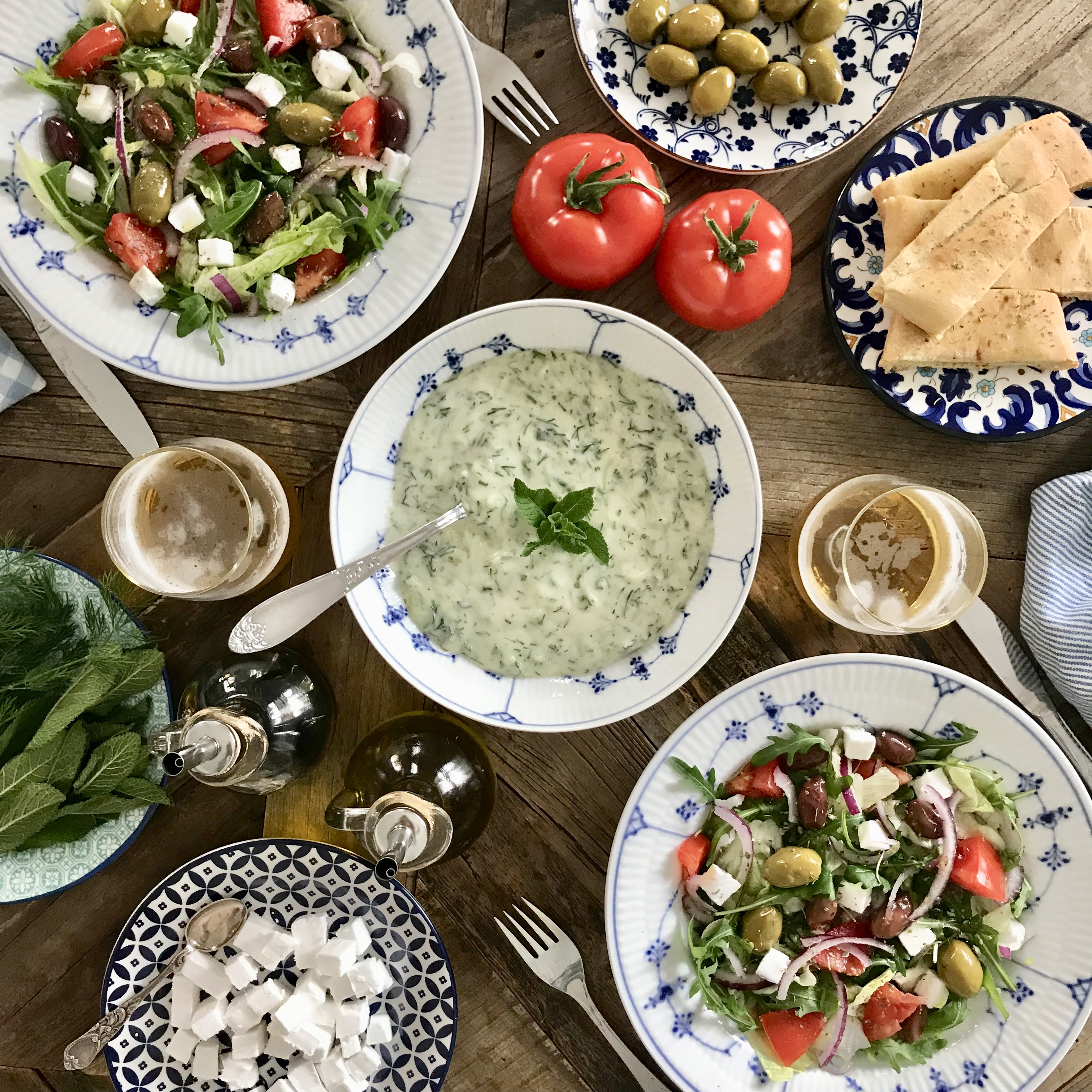 Kalimera! I made this Vegan Greek Salad with vegan tzatziki…or you can call it a pimped up version of Cypriot Village salad;) Today it's Cyprus National Day, also known as Greek National Cypriot Day or EOKA day. It is different from Cyprus Indepenence day 1 oct, because this day marks the date 1 April 1955 when National Organisation of Cypriot Fighters (EOKA) was established and fought for Cyprus' Independence from colonial Britain, and for union with Greece. In 1959 UK, Turkey and Greece signed an agreement with Cyprus In Zürich. The Zürich agreement declared that Cyprus would become a republic…which later lead to the Independence in 1960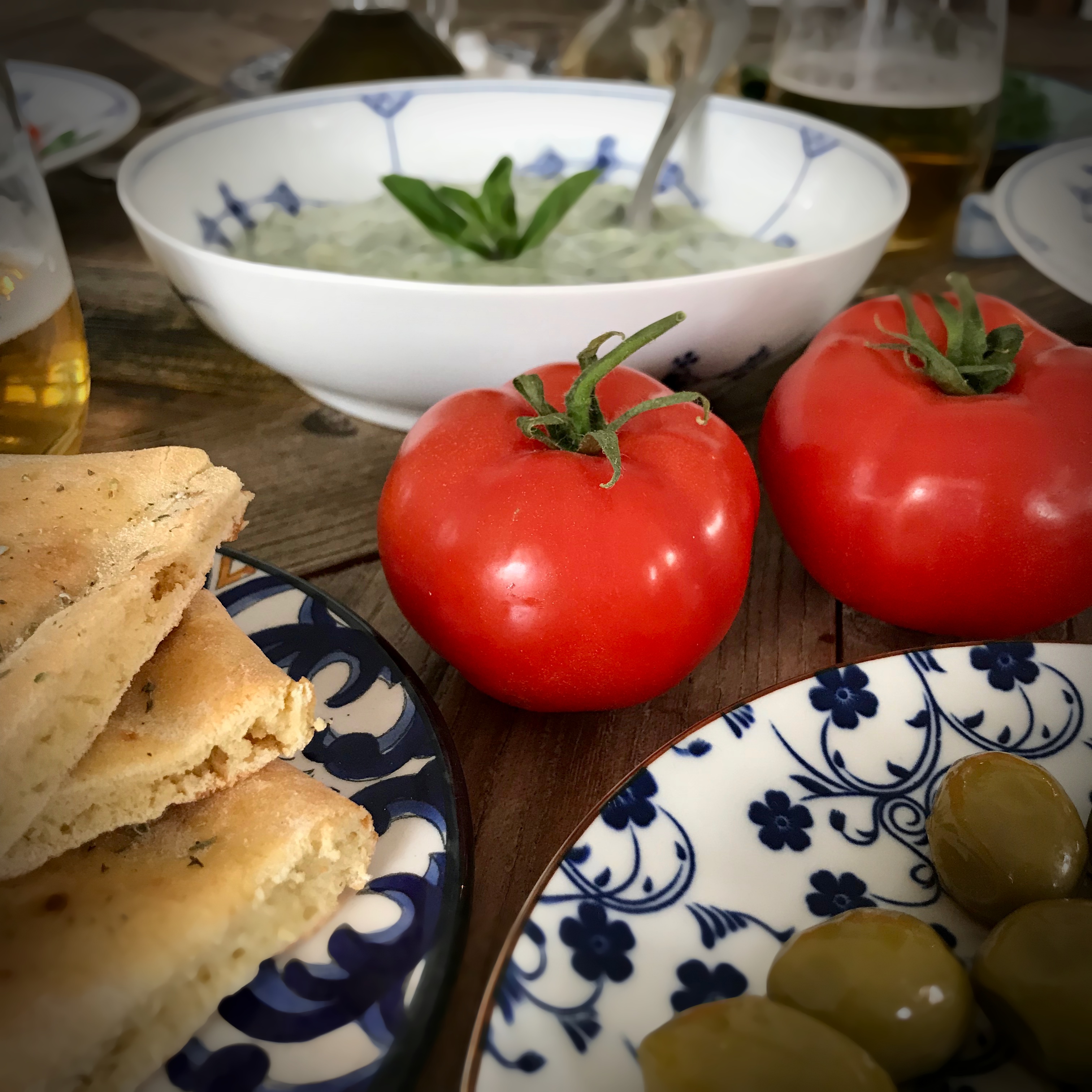 Today more and more food are being made without animal products. "I could never give up cheese" said almost every vegan too, but you don't have to give it up. Just give up the cruelty behind the dairy industry(or any animal exploiting industries) and go for the vegan options – the vegan cheeses. And remember to try different ones. I didn't think I would like vegan feta cheese, until I tried the one from Viofast made from coconut oil and potato starch and other natural ingredients. Which makes it perfect for people who want to eat more healthy, or that are lactose intolerant (like over half of the worlds population), or those during Nistisimo/fasting, or vegans. If you want to see what it is made of see here Viofast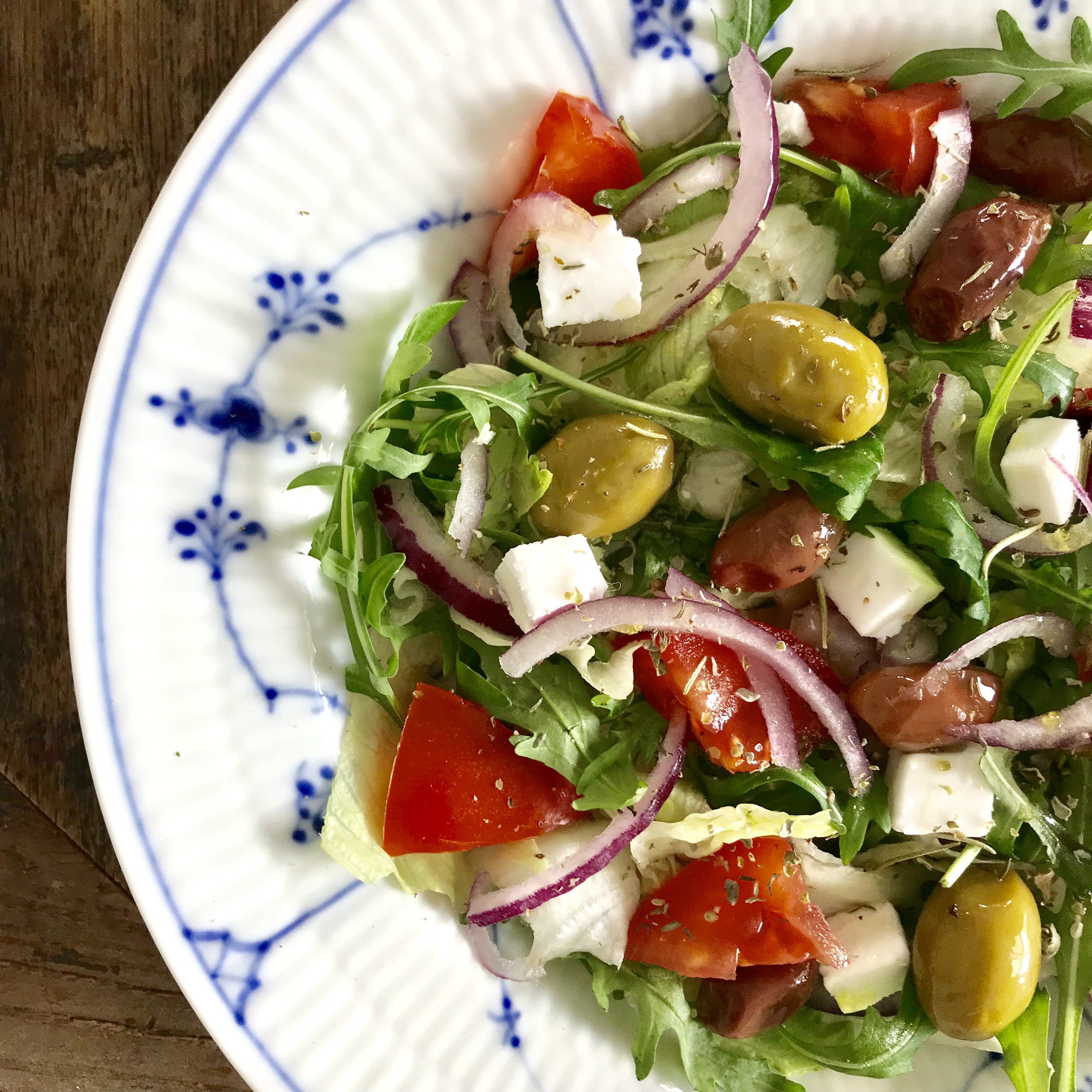 Greek salad is pretty easy and tastes so good with fresh produce.
For the Greek Salad you need:
Tomato, red onion, ruccula, lettuce, cucumber, olives, herbs (rosemary, thyme, mint), olive oil and vegan feta cheese. It´s super good with sun dried tomatoes too..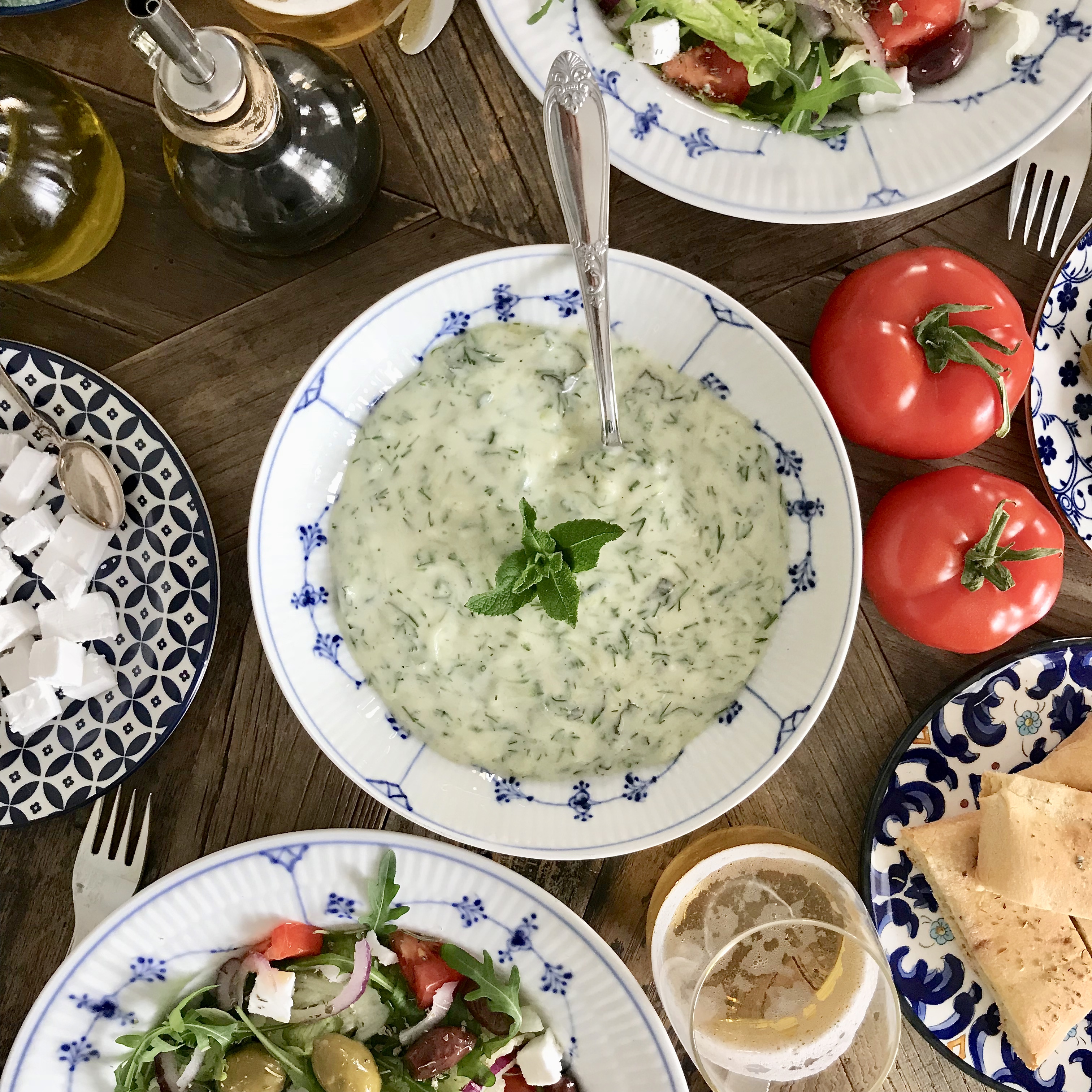 For the Vegan Tzatziki you need: Koko dairy free yoghurt (containing calcium, vit b12, d2), vegan mayo (I used the Biona Organic Egg free & vegan. I've tried a few different ones, and this is the one I like the best), olive oil, cucumber, garlic, fresh dill and mint, lemon juice, salt and pepper. The taste depends on what type yoghurt and/or mayo you use of course.
1 clove minced garlic
3 tbs olive oil (mix with the garlic and leave in a bowl for a while to let garlic and oil mix)
Grate 1/2 a big cucumber – squeeze the water out
2 tbs chopped fresh dill
1 tbs chopped fresh mint leaves
1 cup vegan yoghurt
2 tbs vegan mayo
1 tbs lemon juice
Mix all together and add a little salt and pepper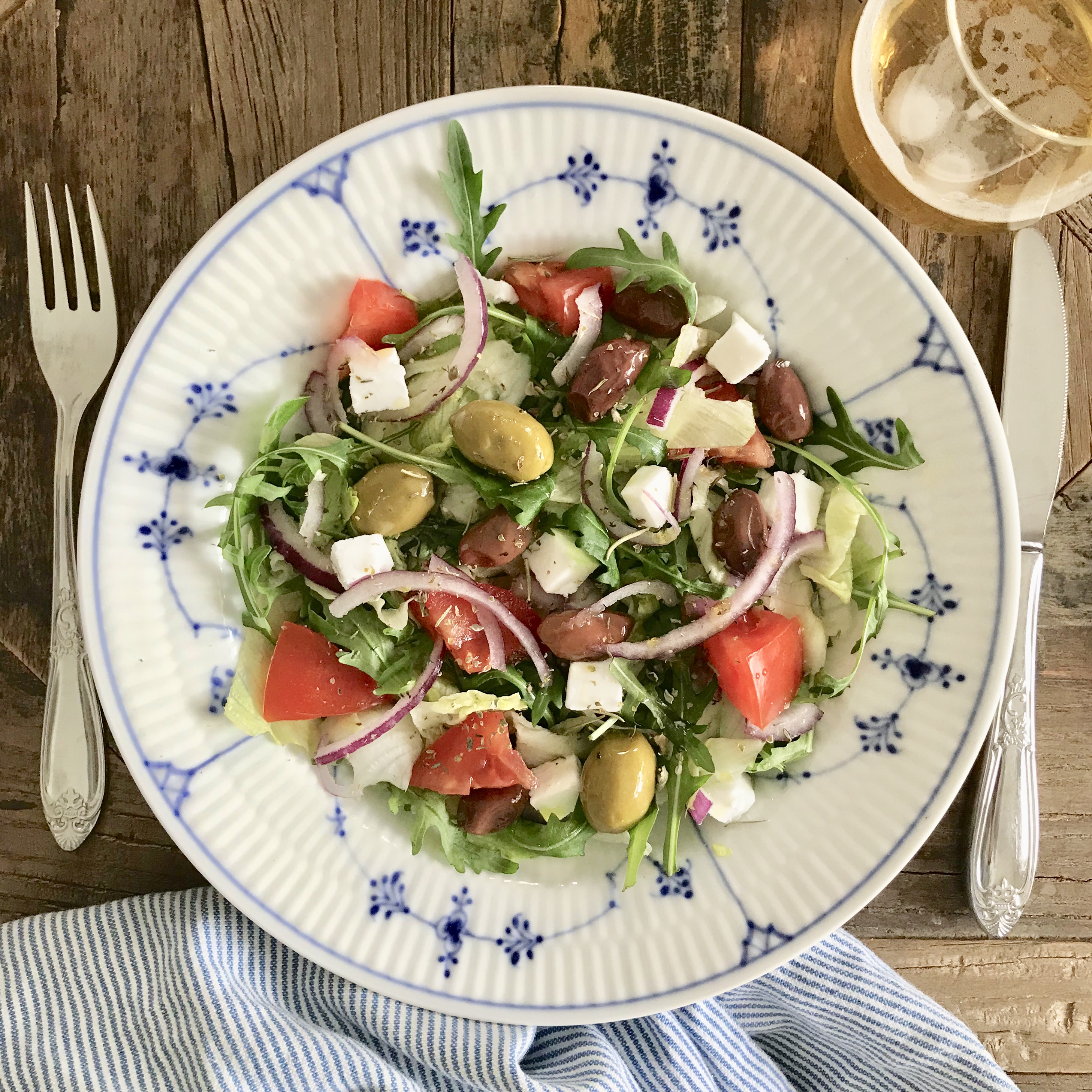 Vegan Greek Salad and vegan beer – KEO (since we´re in Cyprus)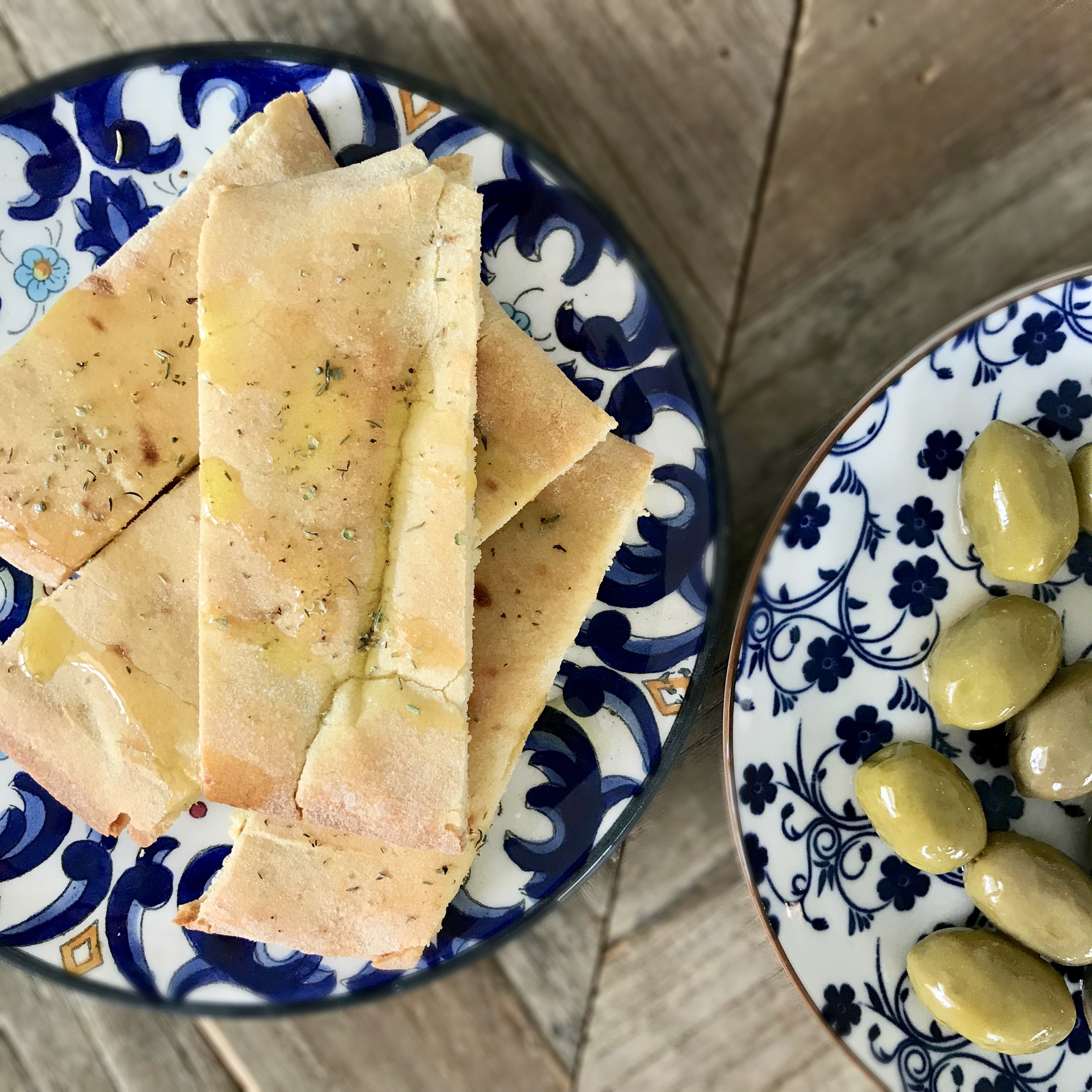 And of course Pitta bread with olive oil and herbs… Mmmm…so good!
Everything can be made vegan. If you have this in your mind when you start to reduce your meat and dairy consumption, or if you decide to skip it all together – it is easy. Know that there's always a way to make your favorite dishes vegan
Kali órexi! Bon appetit!
"A vegan – a person who has this crazy idea that animals shouldn't suffer"…