Vegan New Years Eve
Vegan New Years Eve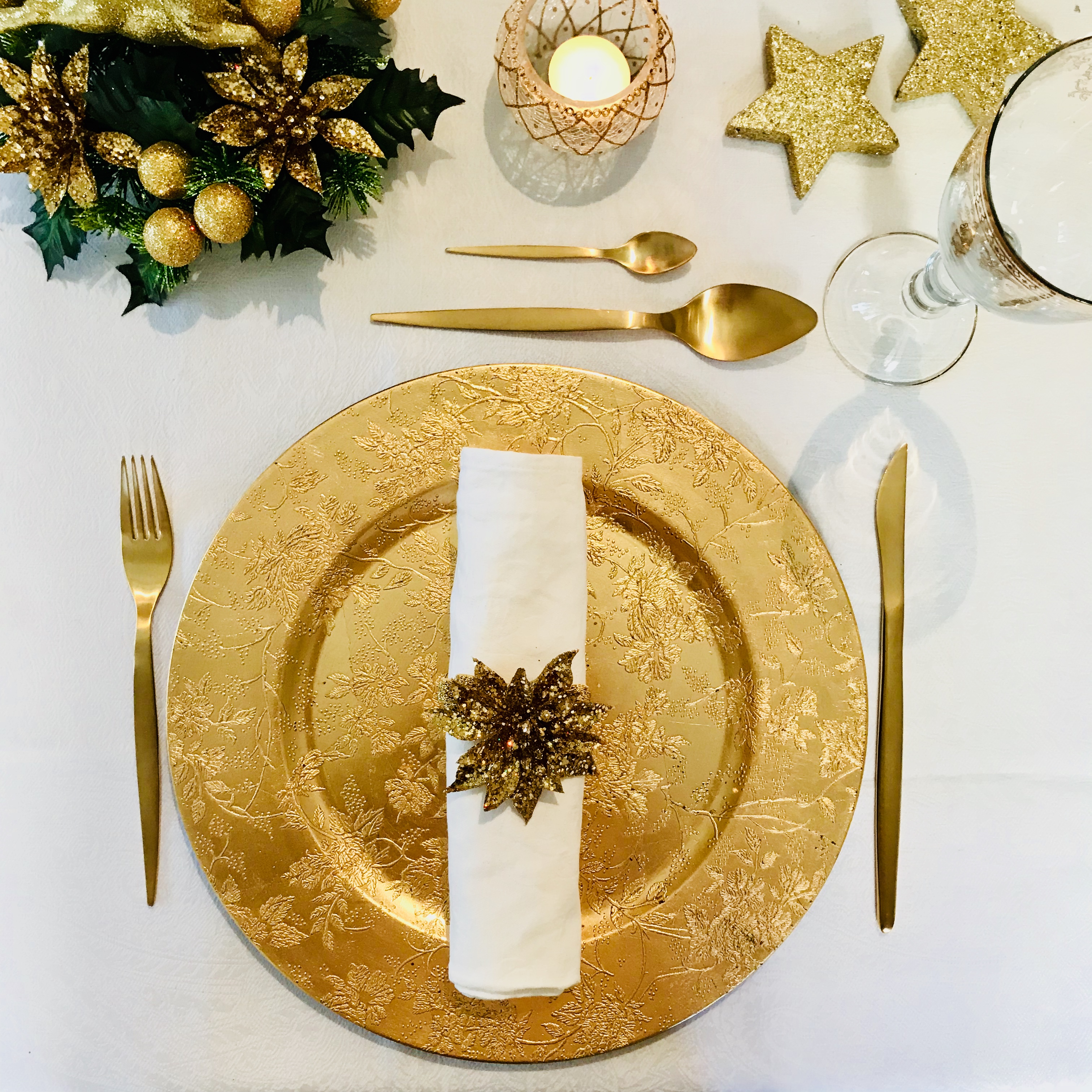 Table set for my first Vegan New Years Eve dinner! Wohooo!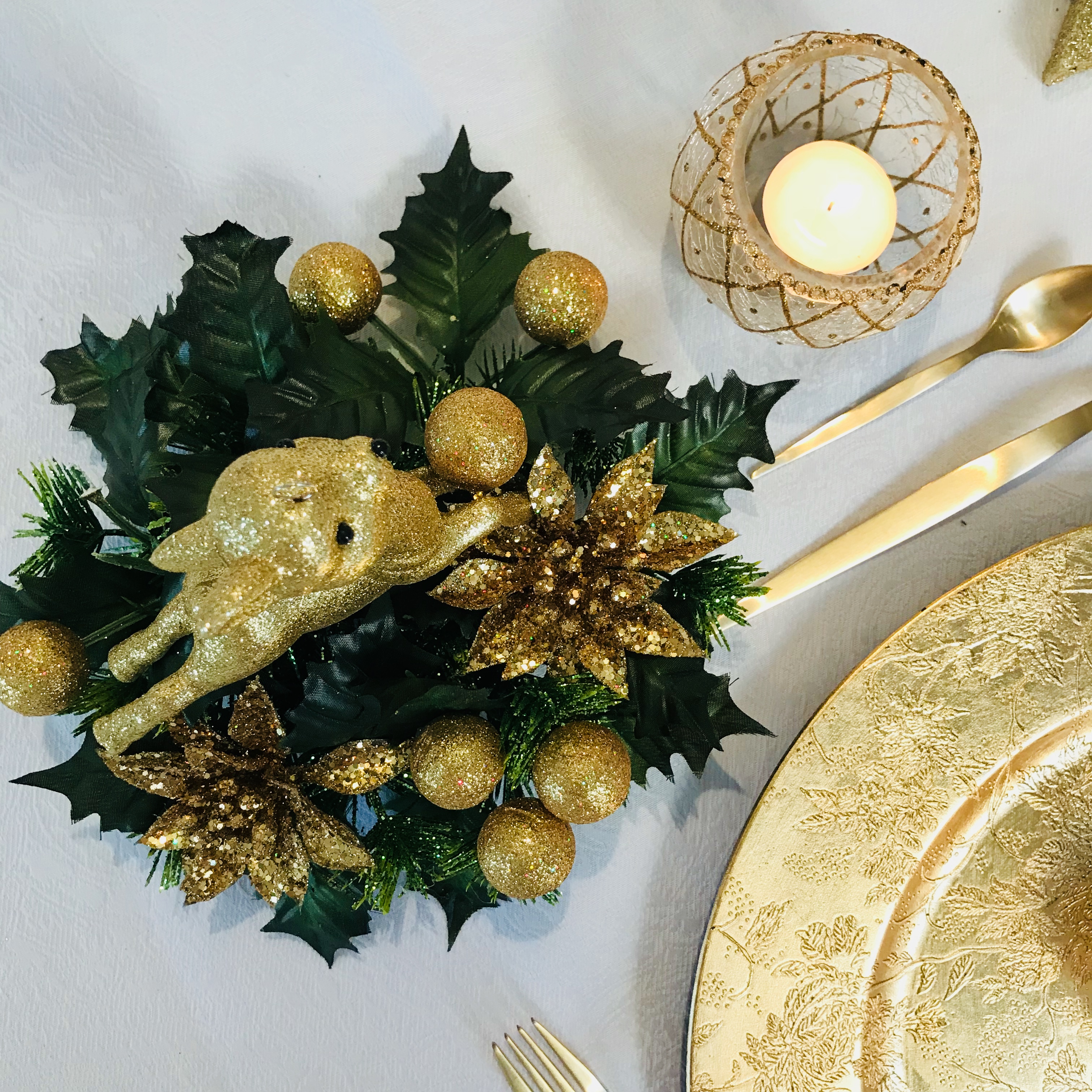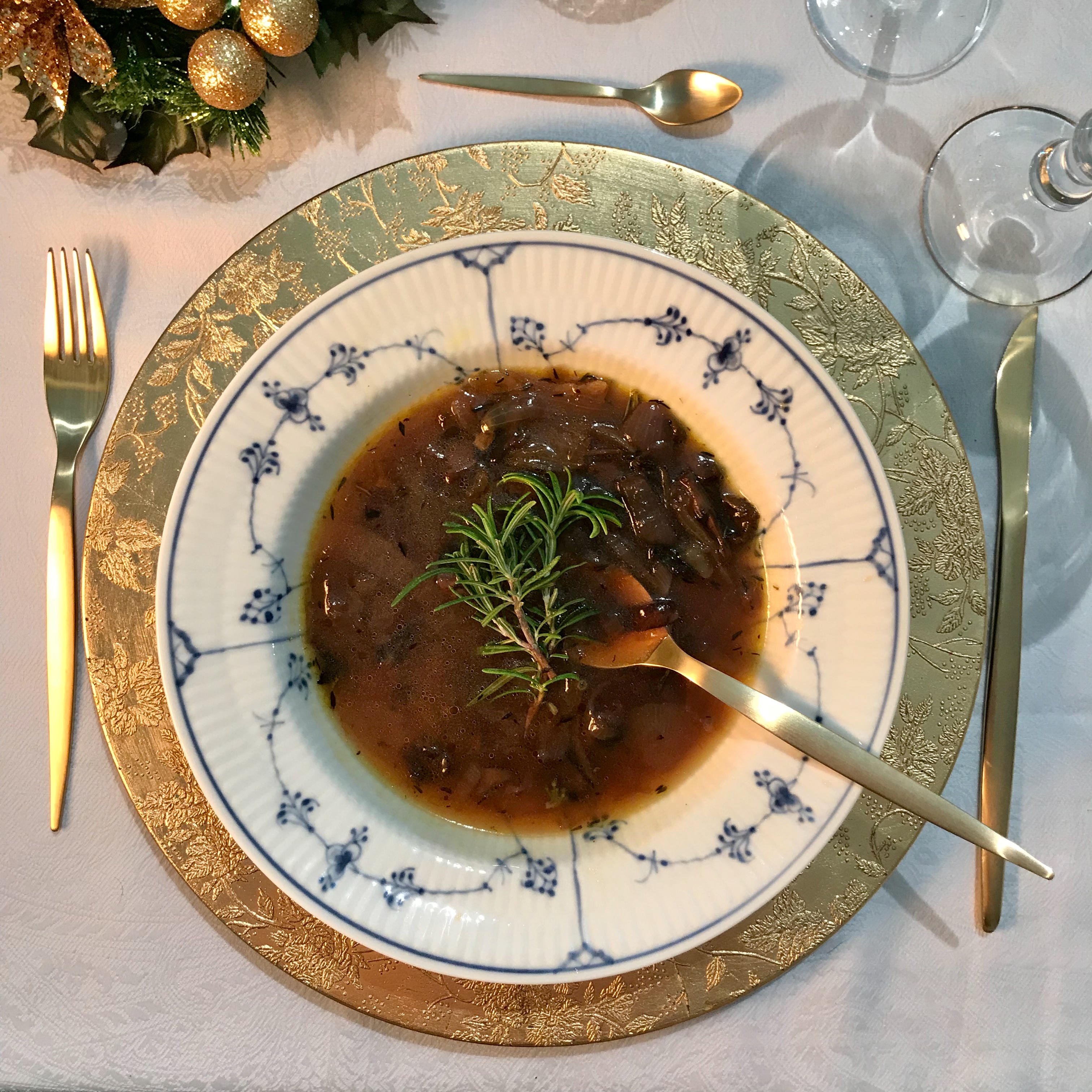 For starters I made a delicious Onion soup with portobello mushroom
2 large red onions (fry in pan for approx.20 minutes or longer with mushrooms and a little oil and sugar for caramelized onions)
1 tbl good olive oil
1 clove garlic, minced
2 cups of vegetable broth, add water if needed
A little dash of vegan red wine (optional of course)
1tbl of maple syrup
Pepper
Thyme and a blend of herbs (Rosemary, thyme
Fresh Rosmary for decoration
Taste as you go, and add more spices if you like. You can also use Nutritional yeast or vegan cheese that melts on the top.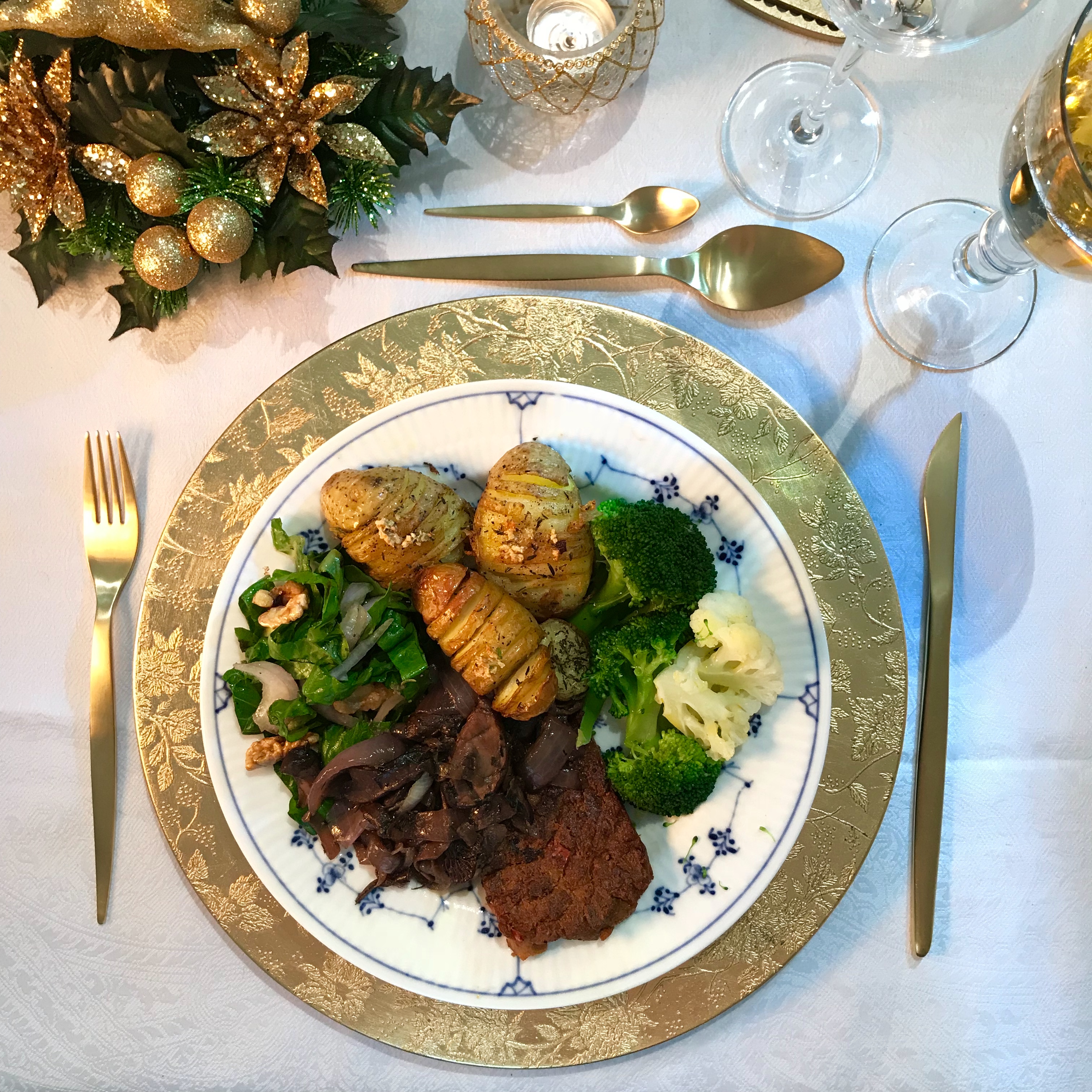 So happy with my main dish too:) For main I grilled veganese steak. Made with mushroom sauce, caramelized onions, steamed veggies, herb baked potatoes and salad.
This is just for you to get inspiration. And show my journey cooking vegan and showing how you don't have to feel you miss anything when you don't eat animals or animal products. I taste as I cook, and add more depending on how the taste I want. I always start with the Mushroom sauce, cause it'll be better the longer it gets to simmer in the frying pan.
Fry Portobello champignon mushrooms in a frying pan with olive oil first for around 10 min. Add red onions and garlic, thyme, salt, pepper, 2 tbl of good balsamic and a dash of vegan red wine, I also bought some dried mushrooms that I added in this too.
Potatoes: I boiled them for 15 min. first. Cool off a bit, slice, but not all the way through. Put them on a tray, pour over good olive oil, garlic, mixed herbs, salt and pepper. Bake in oven on 180 degrees for about 30-40 min or until they're crispy enough.
The tofu steak by Mr. Meat Beat´s Vegans Soja-Steak from Lord of Tofu – This grilled is yummi and non-vegans find it quite meaty and good too;)
Salad: Lettuce, walnuts, red onion, red grapes, green apple tossed in dressing
Dressing:
1/3 cup good virgin olive oil
A squeeze of lime (or lemon)
1 tbs good balsamic (thick or thin)
1 1/2 ts maple syrup -yum!
Steamed vegetables of your choice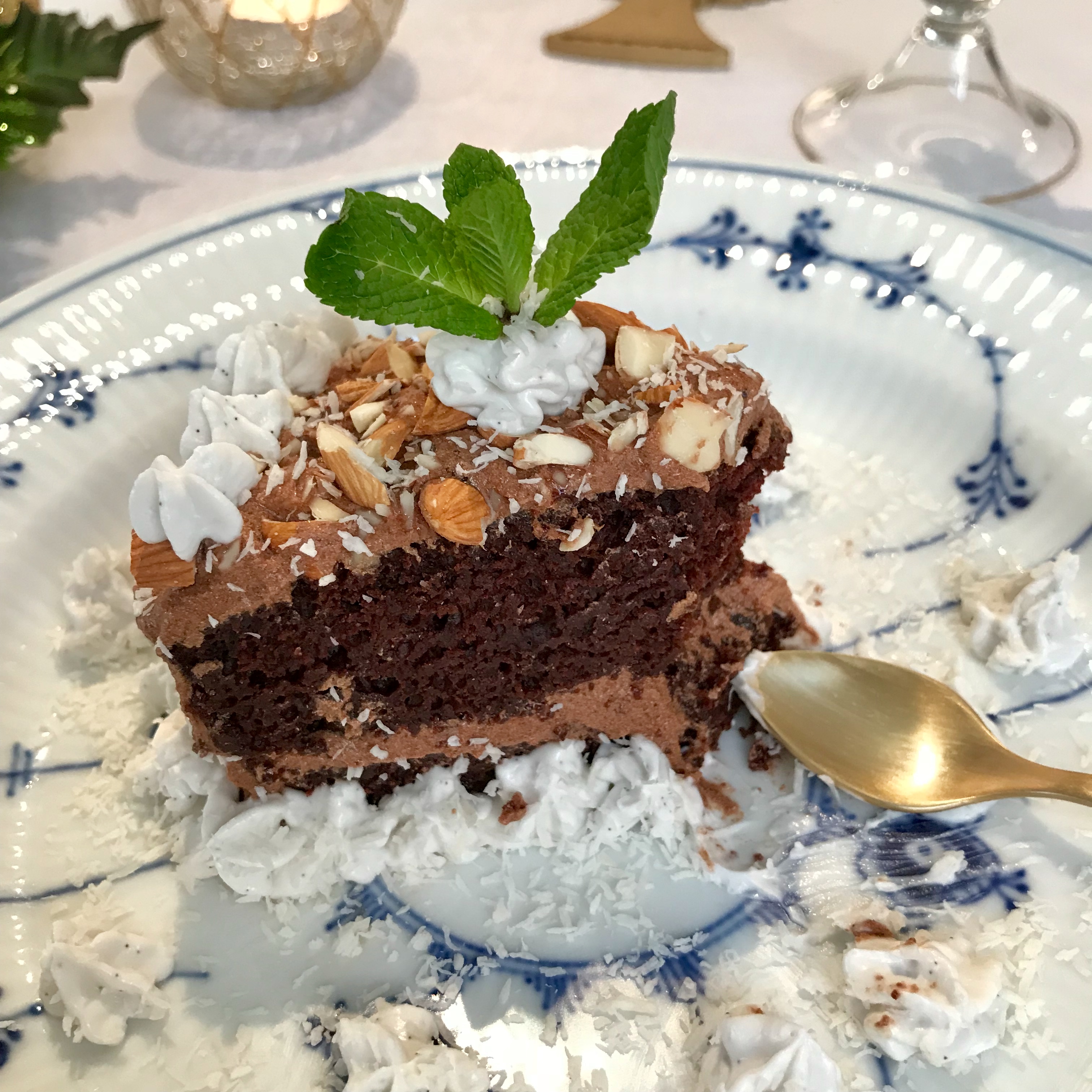 I decided to go for a recipe I've tried before and knew was good. Recipe is from The Minimalist baker. This amazing chocolate cake got even my "I don't like cakes" hubby to ask for more!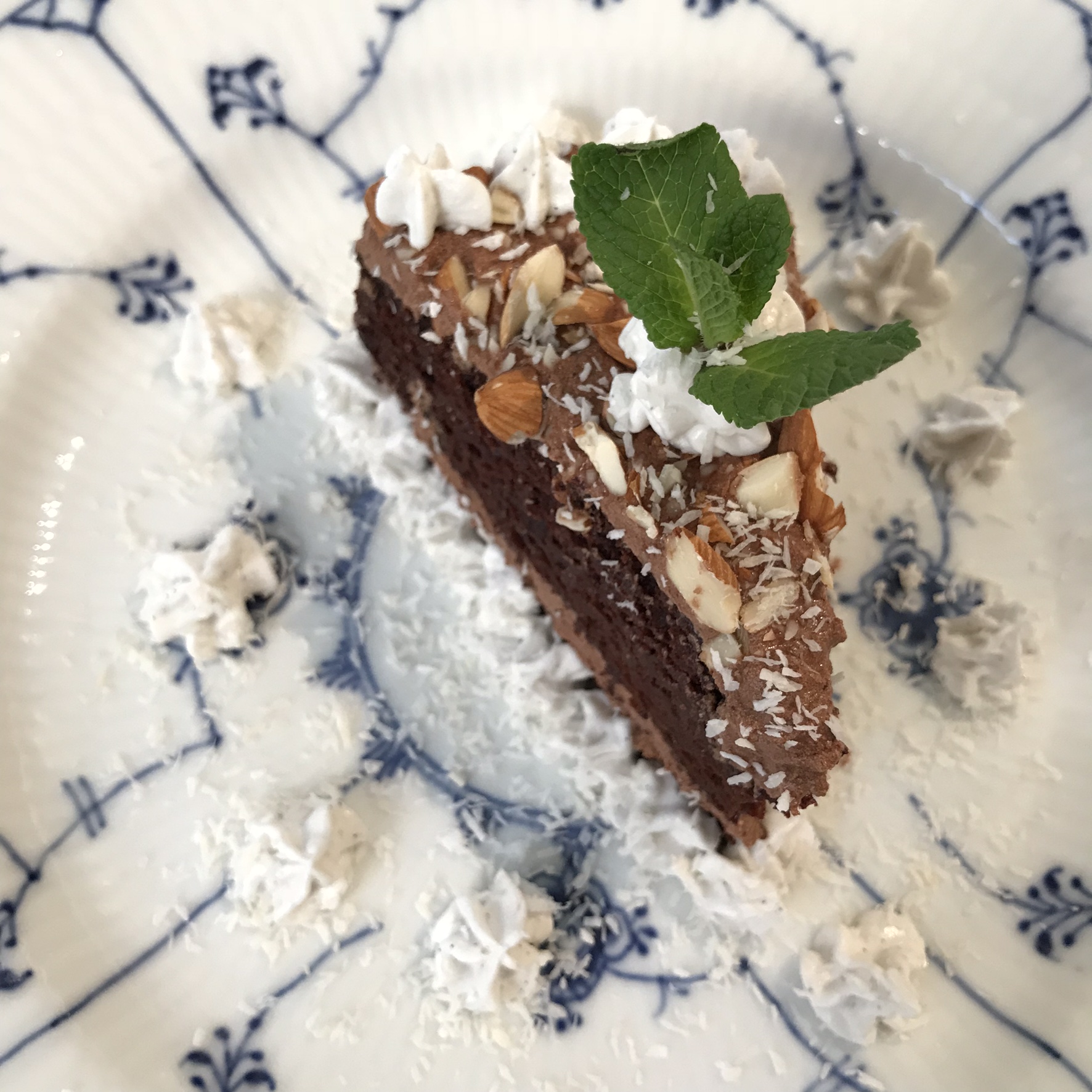 You can find the recipe here. I used Koko dairy free milk instead of almond, just because I like the taste better. I also had to make the apple sauce as I didn't have any.
Grated and boiled
3 green apples
1 tbs apple cider vinegar
2 tbl coconut sugar
1/2 cup of water
1 1/2 ts cinnamon.
Boiled for around 30 min. or until smooth. Stirred and added water.
And I made the vanilla cream from one can of full fat coconut milk.
Chill the coconut milk in the refrigerator overnight.
Use the hardened cream for mixing.
Add 1 ts of vanilla extract or vanilla beans, like I did here…you see the black little "seeds".
Add powdered sugar if you want it sweeter.
Mix until it is creamy.
Happy to say my first vegan New Years Eve was better than my previous New Years Eve meals:)))
Wish you a Happy Vegan New Year!:)