Seaweed crackers with chickpea salad
Seaweed crackers with chickpea salad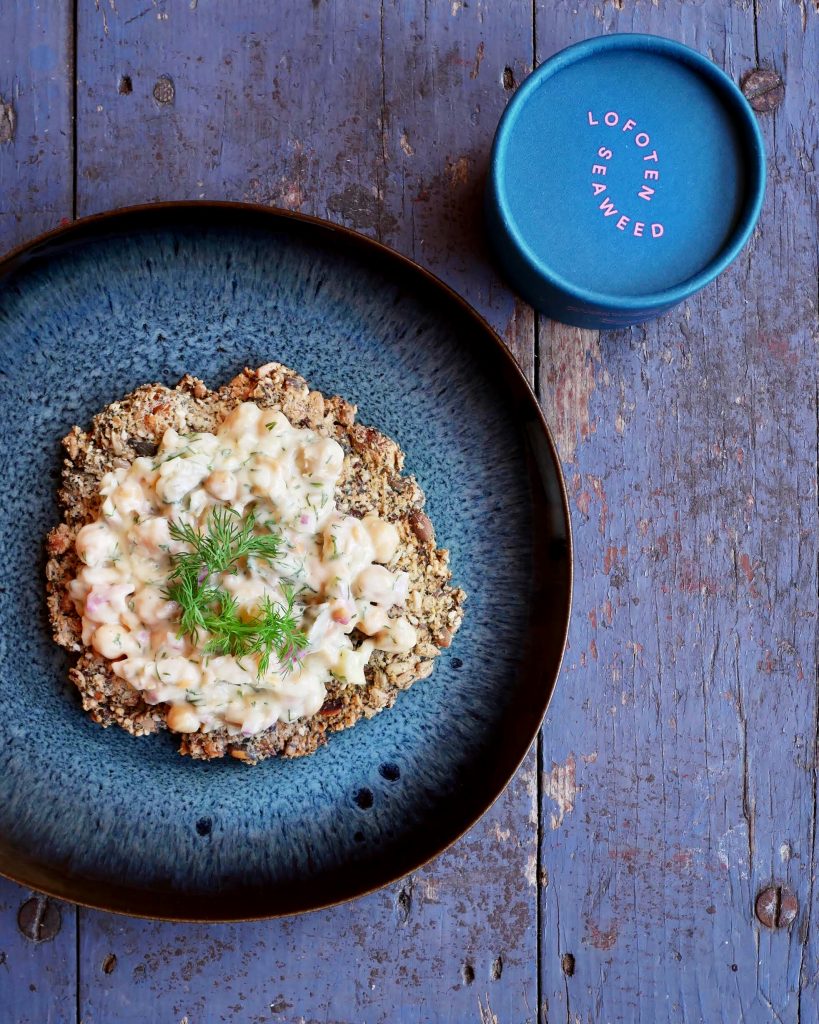 Vegan breakfast inspiration for you. Crispy, tasty, organic and so good for you seaweed crackers made with seaweed from Norway and chickpea salad. I had to have the box in the pic too, just because it is sustainable and plastic free. Love that! And the gorgeous design too…and it's a company started by two female entrepreneurs in Lofoten. Just awesome! Anyway…Chickpea salad – great if you have seaweed caviar. This time I used vegan mayo from Coop´s Vegetardag. More yellow in color, but as tasty as Hellmann's vegan mayo. Have a glass jar ready to store the salad in the fridge.  
Chickpea salad
Ingredients:
1 small finely chopped red onion
1 can organic chickpeas
1/3 cup chopped pickled cucumber (or as much as you like)
3 tbl chopped fresh dill
1 tbl finely cut chives
A good squeeze lemon
165 gram vegan mayo
1 tbl sea weed caviar if you have (tastes awesome without too)
Rinse the chickpeas well. Use a fork and mash half of the chickpeas in a bowl, then mix all the other ingredients. Store in a air thight glass jar in the fridge. Keeps well because of the acidity in the pickled cucumber and lemon juice. But, best enjoyed within a week.
Seaweed crackers
Ingredients:
1 cup oats
1/3 cup pumpkin seeds
1/2 cup sunflower seeds
3 TBL grounded flaxseeds
2 TBL sesame seeds
1 cup walnuts
3 ts Simply Seaweed 
1 cup water
A couple of pinches of Truffle Seaweed salt. 
Mix everything except water in a bowl. Use an immersion hand blender (or food processor) for half of the bowl so it turns into flour. Mix with the other half for the crunchy bits. Add water. The dough is quite sticky, but that's okay as long as you use your hands. I made balls which I patted as thin as I could. I like them a little thick otherwise I have to eat so many. Bake in oven on preheated oven on 175 degrees for 30 minutes.
And just like that you have a breakfast rich in omega 3's, iodine, zinc, vitamin A, protein and of course fiber which is super important for not only your digestion, but a high fiber diet helps decrease cholesterol and is associated with a lower risk of many chronic diseases. Fiber also helps clean out your intestines and reduce your risk of colon cancer. Did you know that vegans has a lower risk of colorectal cancer than non-vegans? The power of plants hey;)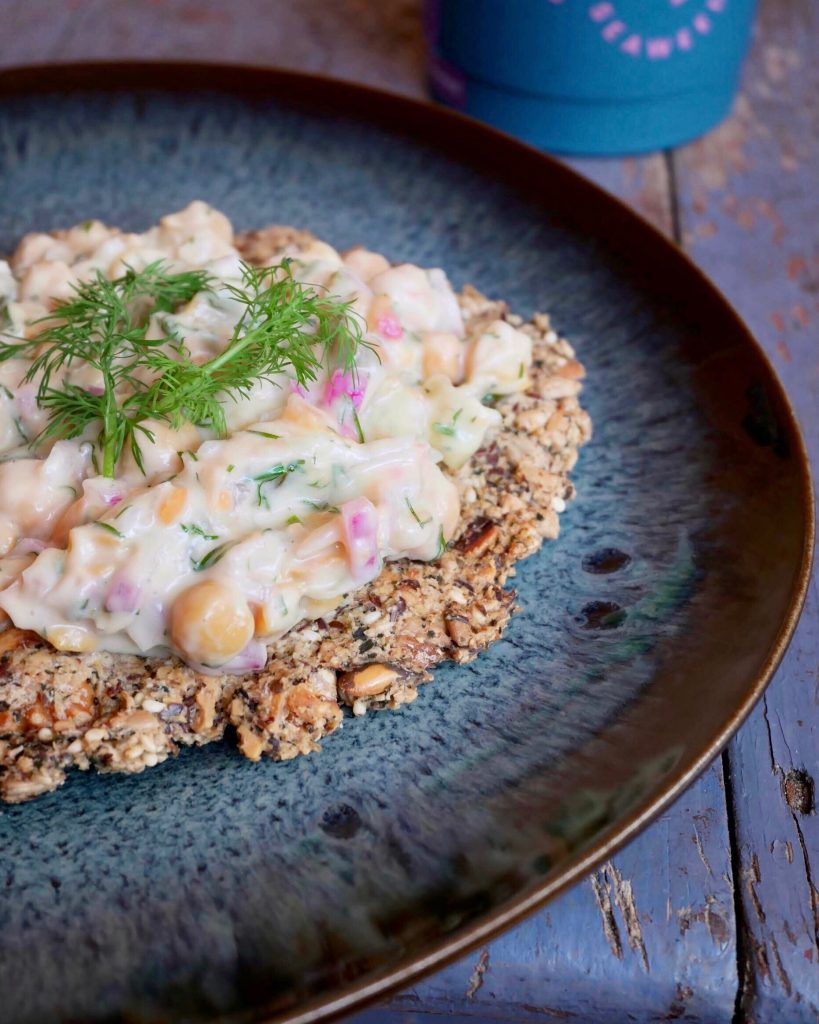 Wish you a great day!
Lots of love:)